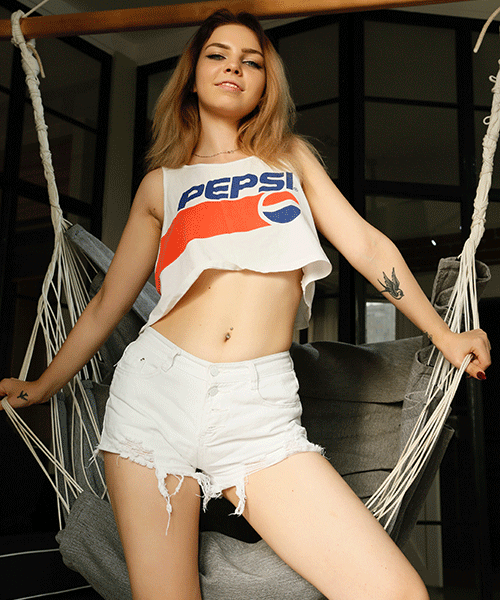 Rebecca – Pepsi Girl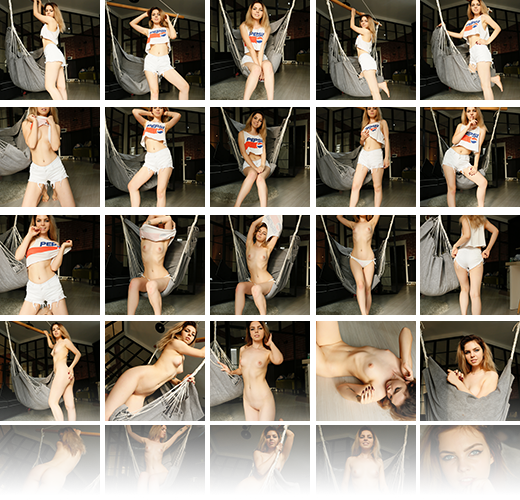 137 Pictures in ZIP Format + ???
Product Description
Downloadable photo album in zip format
Resolution: 3840 x 5760
Got something to discuss?
---
Boss
Note Pepsi does not endorse MarvelCharm or its models. We do not endorse the drinking of Pepsi, though if Rebecca said so, we probably would.
Guest
Just purchased, but the DL links not working
Boss
Guest
When it comes to soda, I happen to like Pepsi… and I would very much like to drink it poured over any part of Rebecca… certain parts, especially… then again, I'd drink almost anything poured over Rebecca's lovely parts…
Guest
That's certainly Pepsi spiced with something tasting a lot tastier. I also think the Pepsi Company owes her a fat bonus for promoting their product. I appreciated the double trouble bonus very much and I hope there are more of those lying around.
Guest
Gee, I was hoping orders would come with a free six pack of Pepsi.
Rebecca is very much the perfect model, poised and classically beautiful. She brings to mind the femme fatale of the old noir films – equal parts Jane Greer, Lauren Bacall, Lizabeth Scott (without the blonde hair.) One wonders if she would have a career in acting.
Guest
I love Rebecca so much and her confidence just keeps growing. Always looking forward to more and more of this queen!
And the ???s we've been getting, I love you for those. Keeps me imagining about what else may be possible
Guest
The little extra's got me interested to say the least…
Guest
UGH that sizzling body and nice white painted toenails- A BIG FAT NUT FOR YOU BECCA!
Guest
Epic Stuff and loved the bonus!!!
Guest
so darn sexy in that shorts and shirt and that hair and that incredibly beautiful Becca
Guest
If anyone should ask me why I collect Rebecca,I will show them photos 136,137 from this set,nothing more needs to be said. Thanks for the bonus,it was a nice touch.
Guest
As fantastic as she looks in those pictures, the ones that really make me melt are ones with the side profile of her face. When she's looking to the side with her lips slightly open, she goes from incredible to legendary
Guest
I think I always spend most of the time watching the close-ups at the end of the sets compared to the rest of the photos. True beauty is an understatement.
Guest
YAY that bonus also bring back memories

I was so fast instaby the pepsi set and didn't even notice the bonus until I got download link happy happy :). If pepsi set wasn't enough. Love those extended cuts from the beautiful marvel ladies. This should be a instabuy for all marvel fans

More like this
Guest
Our queen is tremendously sexy …. ufff … now I want a pepsi, I'm thirsty
Guest
@Marvelcharm I love rebecca, She's Been looking FINEEEE. Unrelated not; would u guys ever consider bringing or recruitiing other models? I would LOVE to Marina from Silverangels on this site, or Heidy-model, or Karina Who i simply just miss
Boss
We recruit models all the time. I know there is a demand for certain models, we'll see what happens.
Guest
Wowowowow!!!! Rebecca has been one of my absolute favorite models here from day one, but her last few sets, she's simply on fire!!! I don't know if this is Rebecca at the absolute top of her game, but if it's not I'm kind of scared about how her upcoming sets will be.
Side note: I'm absolutely loving the extended sets that have been tossed in as bonuses recently. Fantastic additions to already wonderful sets!!!!
Guest
I would get pepsi as i will get Rebecca with it
Guest
Cool! Last set Becca was a Nutella girl, now a Pepsi girl, looking forward what's coming next?


pizza hut girl or Heinz ketchup girl… 😉
However, MC should check a possible advertising contract with those companies. They'll never get a better girl than Becca for publicity…
PS. the bonus is fantastic and the price was not increased! Thank you very much and please more of it!
Guest
Set after set I'm keep being in awe of Rebecca, she is just so incredible beautiful. Pepsi Girl is another wonderful set.
Thank you for the bonus as well!