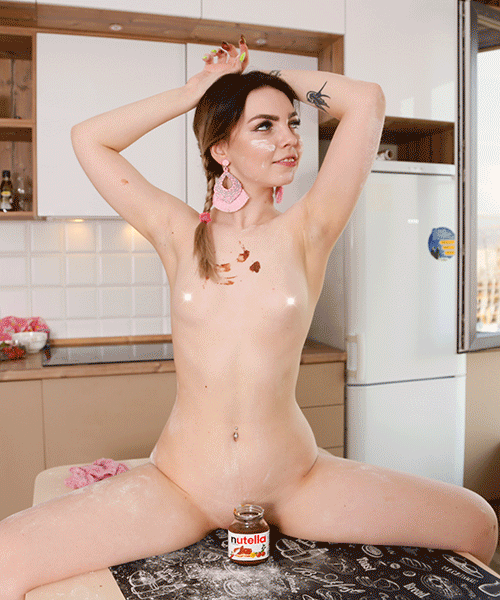 Rebecca – Nutella (Photo + Short Video)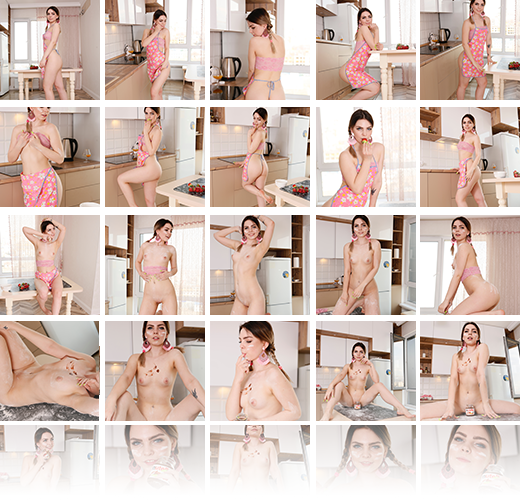 115 Pictures in ZIP Format + Video + ???
Product Description
Downloadable photo album in zip format + Video
Resolution: 3840 x 5760
Got something to discuss?
---
Boss
Sorry about the video, was super short and there isn't a longer version. But I figured it was better than nothing.
We hope you enjoy the other bonus…
Guest
The banner says Kayley on the home page, I think you guys need some sleep lol. Becky on video is always a blessing though
Boss
Guest
Very nice to see this set so quickly after the preview picture, Rebecca sure knows how to keep things different with this set.
Though she will be needing to get clean after such a set, I suggest a shower with lots of soap

The video was a nice extra, short indeed but I think I'm not alone in being happy nonetheless.
The real treat for me was the extra bonus, I've been hoping for more like it for quite some time now! Thank you for this!
Guest
Becca again is amazing. I am fine with the short video but Becca should do more videos she is always amazing in front of camera but the short video shows she obviously can pose on video too. Becca is pro. Becca has modeling in many years now and still seems to like it and never look bored same with Nika, Lena and so on that's why I always instabuy those sets. Also thanks for the bonus. Always nice with throwbacks/extended. I hope to see more of this for other silver models too

Guest
Wonderful thank you Rebecca and Marvel. Especially loved the bonus would like to see a little bit like that!
Guest
YES!!!! I've been waiting for this since you teased it in her comments and it was even better than I imagined. Rebecca looks absolutely stunning in this and the video, while extremely short, was a great addition. Of all the great sets this site has released over the years, I think this is my favorite one so far ❤️❤️❤️
Guest
This is an amazing set. Besides being stunning and awesome as always, Rebecca seems to having lots of fun shooting this. And those eyes…
And yeah, the short video shows the need for more videos

Guest
O.M.G this is a proper Rebecca set, playing to the camera and the pigtails so cute.
To me any video is a bonus and one that has becca in even more so, short or not.
That bonus… yes more of that please
P.s Blaatschaap has the right idea, a shower is a great way to clean off.
Guest
Yet another super set from Rebecca. She has that ability to look great with very different makeup / hair styles. Was hoping that the blurred preview pic was showing something else, but this is still a very hot set. Nice little vid & the bonus was good too.
Guest
Yeah, i was waiting for this. I think it is the most beautiful set she has made to date, although I surely said the same thing before. I loved it because it's different, and it's well done. She is having fun, and I like that. Better not say what I would like to do with that nutella and her body


The video was too short, but Becca doesn't usually make videos, so I'll settle.
And the BONUS is a nice "back to the past"
It's really worth it.
Guest
I completely agree about this being her most beautiful set. She looks like she's having fun, looks absolutely stunning and the braided pigtails are a nice new touch. I think I may have watched the video about 15 times already.
Guest
Boss, you must be having fever dreams about all the money Kayley has helped bring in for you because this set is listed "Kayley gets messy in the kitchen…" on your front page. Very understandable.
Is that two model set that was a teased on your front page last week level 10?? Or is that something for a later date?
A beg of ye, more regular Lena sets.
Guest
Would not be an event without a Rebecca solo set. I really liked this set and video and the Blue Lace bonus was a nice touch. Even if the videos are like Alice/Sarah length(3 minutes) it would make a lot of the MC fans happy and I would not mind paying a few more $s to have them included.
Guest
What's the extra bonus? AN interview video? Extra pictures? Or a new model preview? Wanted to know before I buy
Guest
It's an extended version of her early "Blue lace" set. The "Nutella" set is absolutely worth the price of admission, so getting a short video plus the extended set makes this a wonderful value. Just buy it already!
Guest
Nice! We need more Rebecca vids! BTW: The update title for the set on the front page says Kayley, not Rebecca.

Guest
I don't have many solo videos of her so even a short 1 was nice to see. I would like to see her in more solo vids not that duos aren't nice. Usually I'm complaining about Sarah's short clips but I'll take this and the set I didn't have. Damn she's adorable.
Guest
I just noticed it says Kayley gets messy in the kitchen on the home screen, hmm.
Guest
I'll volunteer for cleaning duty
Guest
Thank you, Rebecca and MC for another set, and especially for the ???. It makes up for the short video.
Guest
Are you aware that the preview days Kayley gets messy. Instead of Rebecca. Unless that's just on my end. And to Rebecca your as beautiful as ever.
Guest
How come she isn't sharing some of that Nutella with Rikki? I thought from a past set they were "friends"!
Guest
I think this is the cutest I have seen Rebecca look. Also very sexy, but her hair and makeup really stand out here. Thanks for this beautiful set.
You may also like…