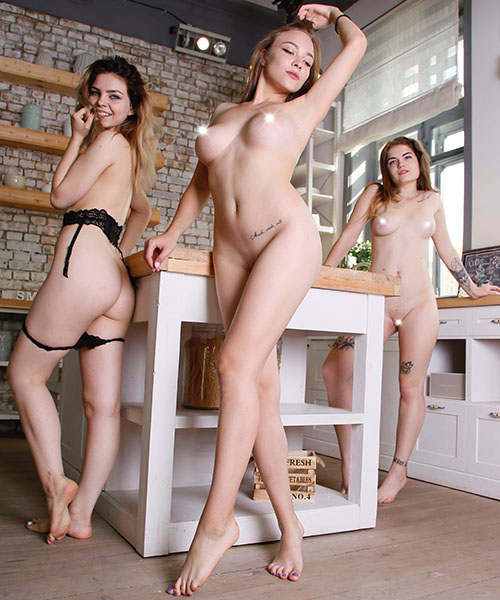 Rebecca, Marissa, Stella – Triple Trouble Sequel
100 Pictures in ZIP Format
Product Description
Downloadable photo album in zip format
Resolution: 3840 x 5760
Got something to discuss?
---
Guest
Guest
Rebecca's great but I'm in for Marissa. Can't get enough of her!
Guest
Barefoot with painted toenails? CHECK
Girls looking seductive and sexy?
REBECCA? CHECK
Love it, insta buy!
Guest
They can do whatever they want with me..Love them
Guest
OMFG! what a combo, I see already on the preview. Becca is prettier than ever. And then those two other marvel ladies makes it even hotter. Nice combo indeed.
Guest
Btw. Guys and girls look back at page 41 they have been modeling together before. One of the first topless set with Becca with Marissa and Stella. Don't forget to add that to your collection if you haven't 😉
Guest
It's in the title bro! And yeah, just add them all.
Guest
Are you a fan of Becca, Marissa or Stella? Then buy this awesome set! Not a fan of any of them? Buy this awesome set and you will be!
Guest
Lovely set with 3 very beautiful young ladies!
Thanks girls and MC for the sweet X-Mas presents you are giving.
Guest
Great set really loved the bonus pic at the end was a lovely addition to the original Triple Trouble!!!
Guest
Here's to seeing more outtakes of the original set!
Guest
Why the hell did I wait on this? Beautiful girls now undoubtedly but that bonus, I'm shaking! Please do this more