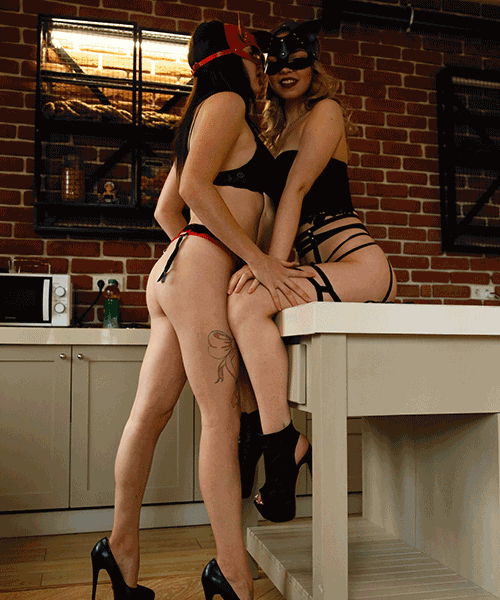 Rebecca & Valensia – Mistresses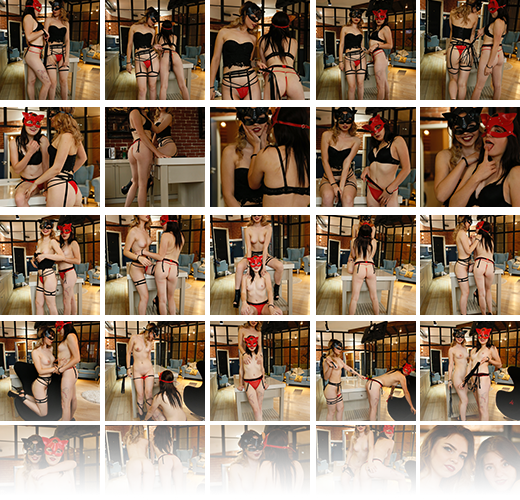 144 Pictures in ZIP Format
Product Description
Downloadable photo album in zip format
Resolution: 3840 x 5760
Got something to discuss?
---
Guest
They can practice on me… please??
Guest
I want join these 2 hotties
Guest
0 for 3 at TM and 0 for 3 here,I just hope I'm not wrong about level 4 here or I quit ;( I'm surprised that MC royalty is at level 3,does that mean MC has got something greater on the higher levels? Anyways a set that includes Val and Becca will always be an instabuy for me,thanx MC.
Guest
I whiffed on both Val and Becca too. Dr. Matt.
I'm assuming that Boss will revoke my self proclaimed Blur-A-Tron moniker. Well, I'm batting 50%. Good percentage for the lottery. Bad percentage for a game of hand grenade throwing.
Guest
Perhaps you are 0 for 3 at guessing on both TM and here, but I'm sure you are 3 for 3 at enjoying, I know I am! 😉
Guest
Where is the 15 minutes video? 😛
Guest
I love these too! But do either of them take off their shoes at the end of the set?
Guest
they are f… perfect together. Hot is and understatement.
Guest
I was not expecting this, well played MC.
Also very hot.
Guest
This set is fantastic. Possibly one of the best from MC to date. Rebecca & Val really look like they are having fun with this – lots of laughter & great expressions. On some sets, I tend to skip to the later photos where clothes start coming off – this one is great from photo number 1. And there's 144 to review

Still has a bit of tease & not quite as explicit as some that Rebecca & Val have done before, but if you like either of them, this is an absolute must-buy.
Guest
The preview hinted at a duo set but it didn't even come close to hinting at how hot this set would be! Amazing event so far and we're only at level 3!
This is a wonderfully done set, you can see the chemistry between Rebecca and Valensia, perfectly captured by picture after picture, bursting out of the screen. As said before by IanW, great from the very first picture.
The masks are not my thing, but they do fit and complete the theme of the set.
Guest
Great set! Val still shining and Becca really showing confidence in her latest sets. Great work gals.
Guest
Masks and not video, it's not for me, but I like both girls. I think I'll wait for another occasion. I hope to see these two together again on another occasion.
Guest
Guest
My two favorites in one set. Sounds like a set to me. Absolutely love this set!