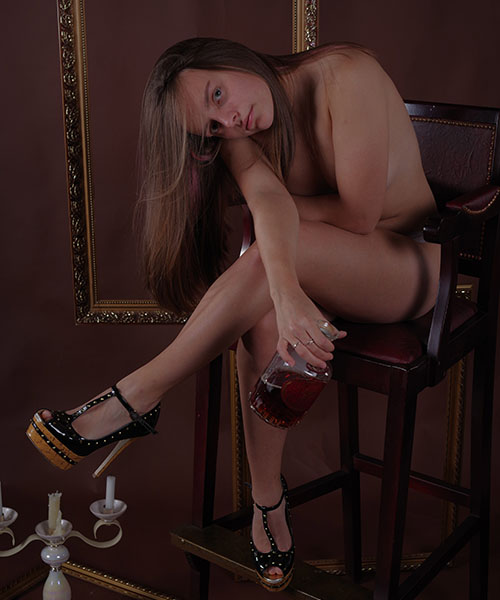 Nika – Brandy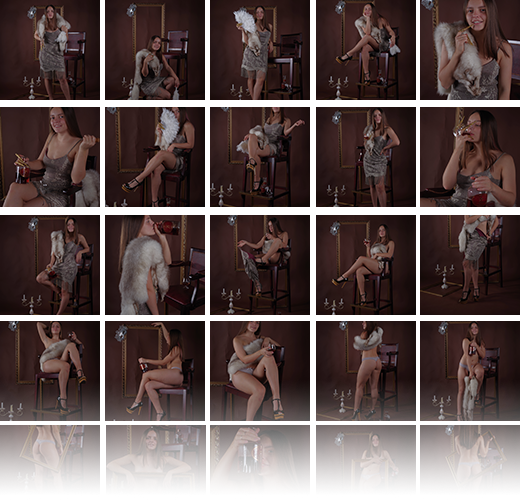 137 Pictures in ZIP Format
Product Description
Downloadable photo album in zip format
Resolution: 4912 x 7360
Got something to discuss?
---
Guest
More new Nika? Yes, please! These daily updates have been great so far…I'm kind of afraid of the upcoming event
Guest
A very nice Nika set and again my thanks go to the photographer for shooting her nice shapely legs and bum,here's to hoping the next glimpse of them is where she's not wearing her knickers 😉
Guest
100% agree Doc! I commented on her last set that I'd like to see more of her backside and it seems I just needed to be more patient and wait for one more set. This one delivered with some excellent pics of it!
Guest
Oh, lawdy!
A Nika update on the weekend has to be a normal thing now!!
I just happened to come by. I was going to take a break for a while to catch up on the content I have, but Nika is a definitely stop everything and purchase it! I legit check daily for her and Anisa mainly.
I loved how it just meshed with the homepage as well! Her banner ad I mean. Between the backdrop, her hair and tan. I love the shoes as well, the black open-toed heels. Would like to see this done with heels that match everything else (in color scheme), though. Would be interesting.
I love her body these days as well! Really maturing into a beautiful woman.
Can't wait for the day for a 10 min Nika vid! I'd probably be locked in my bedroom all weekend.
Are Nika and Anisa acquainted? Any chance we get a vid of them together!?! My two faves from MC.
And I get you need to make room I guess on the banner, but I went to look for Anisa's recent update on the banner, then on the models page, and she isn't on either. MC you're great and please don't take this personally, but you're killing me with the lack of promotion for Anisa! Her set is a few days old and it's buried. My work around to find her is to use another model on the model page and edit her name in.
Who else wants Nika and Anisa together!! Hopefully in a bath or shower!!
http://marvelcharm.com/product-category/anisa/
I'm not even going to comment on the set, because there's no need. Nika is my . Hail to the Queen!
Boss
Thanks.
The model page should be updated in time for the event.
Guest
Not to trash talk our favourite veterans but i think we can swap Veronica, Monica, Kari, Staysa, Bonita, Rita, Foxy and Janie from the 'models' page for for Jess, Karina, Violet, Alice, Sarah, Anna, Anisa, and 'Kaylissa' and add the latter four in another row in the featured template.
Guest
Lovely woman. Lovely set. Who turned out the lights? This beauty needs to be seen by heavens.
Guest
Please ♥ Nika ♥ give us *more* nipslips 😛 of course I as always Instabuy this too

Guest
I reckon another snifter of brandy may do he trick . Keeping my fingers crossed.
Guest
Dear Santa Charm:
I've again been a very good boy this year. Here's my Marvie wish list:
1. Rebirth of Lena. I'd ask for Lena doing collabs with other models and videos but at this point I'll take anything.
2. Re-Signing Eva (why not shoot for the moon)
3. Alice and Sarah more duo sets. And while I'm on the subject I would NOT be disappointed with their doing bottomless sets.
4. More Val with Becca together
5. Nika of course vids and maybe with her hands at her sides. more of her with Polina too, kind sir.
6. Did I mention more Lena???????????
Thanks S Charm. Can't wait for the holiday extravaganza
Your Obedient Servant, Okie Joe
Guest
Damn Okie Joe this checks a lot of my boxes,good show.
Guest
Eva and Sofie double-plus-good is yes.
Guest
Part 2
Oh Yeah, I almost forgot Kayley with a collab set .
BTW What happened to Ira???. She and Kayley seemed to have great chemistry together but looks like their joints sets have been pulled.
Guest
I will buy most Nika sets without hesitation…once she makes accompanying ~9min.-videos with them. 😉
Guest
Finally got through this set. Beautiful!
I thought at one point Nika would take the mask off the mirror and wear it for about 10-20 photos. That would've been hot. Also I thought maybe she'd take the heels off while in the chair. Maybe another shoot down the line with those ideas implemented.
Guest
Happy new year to Nika ❤ and her photographer.
Guest
not gonna lie, was really hoping she had a video coming up in the holiday special. i will buy any video of this beauty
You may also like…