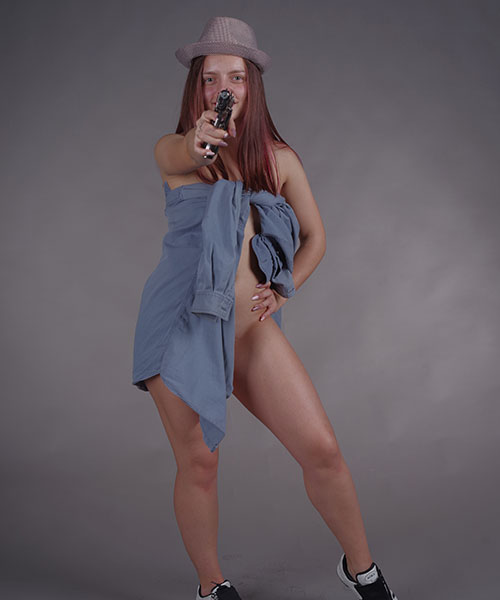 Nika – Plunder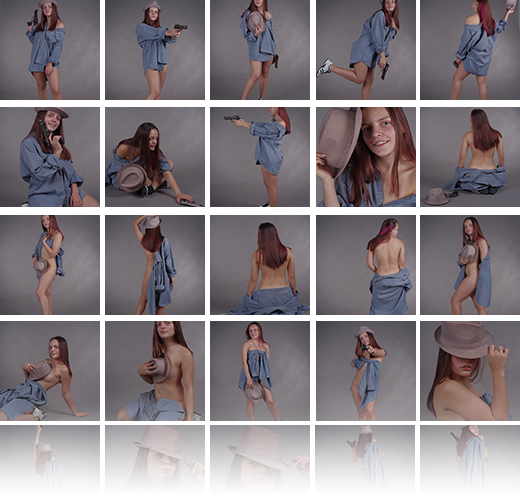 133 Pictures in ZIP Format
Want to give more to Nika? Click Here to send her a Tribute.
Product Description
Downloadable photo album in zip format
Resolution: 4912 x 7360
Got something to discuss?
---
Boss
I will just plug the tribute page here, if you REALLY want her to take your money. You will get something for it, though.


https://marvelcharm.com/product/tribute/
Also let us know how you like this set.

Guest
Nika taking my money is a given.
At this point she has my ❤️.
(Really love the tribute pic I received as well! I love classic pointy-toed heels and wow, she usually has those platform heels that are also hot, but THIS is what I love! Those feet in those heels. Her body. She's maturing into a beautiful woman. And of course, always love that smile.)
Guest
I've been considering doing a tribute for another model. Do you still give an exclusive photo if they have updates coming, or is that only available for Nika now? I'm pretty sure you know who I'd want to tribute.
Boss
Yes, tributes are available for all the models who update regularly. Nothing has changed.
Guest
Tribute sent, photo received, addiction fed. I hope the models get a portion of the tributes and that it encourages more updates from them. 😉
Boss
Thank you. Yes, I promise you that they do!
Guest
Oh my god!!! Yet another must buy. This set looks beyond amazing!!!
Guest
I usually check at least once a day just for a new potential update. Usually just checking for Nika, knowing I will probably be disappointed.
Today was not that day!
Man, it felt like Christmas morning! That preview pic with her amazing body!! She's maturing into a sultry vixen! I got up to pic 20 and noticed something. Had to exit out of photo viewer.
Oh man! It seems she keeps a trimmed field, but at it's a beautiful field. I would so much rather women leave their hair au naturel (with a full on bush), but I ain't hating her groomed look.
❤️ Nika and glad to see new sets of her, especially as her body keeps maturing. We definitely need to see her in more sets with stockings/pantyhose and pointed toe heels! Preferably the stockings match the heel color (white/white, beige/beige and so on).
Any news on vids in the future? It's a shame we're losing so much time with her not on vid and especially now. I would jump on a video released every week from her! (At least 5-10 min in length preferably.)
The photographer has an amazing photo already. I'm hoping the sneakers do come off at some point and we see her feet, but I won't be mad if they don't.
You all definitely made a dreary, cold Sunday, warm and bright even though the sun already is going down.
Happy Holidays to Nika and the photographer! Definitely hoping if you all go on break that you get at least one Christmas themed set in with her. To make my Christmas wish come true, I'm hoping a 5-10 min Nika Christmas video!! Red stockings, red classic pointed toe heels with a thin heel (not wedge), red lingerie!
(If you all wanna make this happen, I'd definitely help with the lingerie and shoes budget, etc.!)
Maybe Nika enjoying a candy cane in the shoot/vid!!
Boss
Thank you. We are still working on video. We want to make it right, so a little patience will be required.
She does take her heels off in the tribute you got (later in the set). Though those heels just make you want to worship her legs…
Guest
Yes! Please Nika do not shave the kitty,I almost cried tears of joy when I saw your natural kitty. Also you have nice legs and a very nice bum,please show them off more,thanx.
Guest
And again instabuy Nika ❤️ take my money 😉 About this: I want to remove that hat in 109 to 115 and see more of those beautiful b…
Guest
I could very well copy / paste my comment from Nika's Rebirth set.
In short, please keeping doing what you are doing and I'll keep buying.
And this set is a perfect example of the keep doing what you are doing part, Nika clearly seems to have fun doing the shoot, it's a fun set, a sexy set, a MC quality set. I love it!
Guest
All I can say is "Ddddaaaayyyyyuuummmm"! Nika is looking better than ever! If you ou release a new set of her every week, I certainly wouldn't complain about that! My only request on future sets of her would be a couple more shots of her cute backside
Guest
very nice Nika set and thank you for a nice tribute photo.
Boss
Thank you and everyone else too.
I think we'll be able to get a few extra holiday sets in because of all the big tributes.

Guest
Gentlemen and Gentleladies, DON'T MESS WITH NIKA !!
Two sets with firearms, one set with a baseball bat and one set with a hatchet. Here's hoping she can do one with nunchucks or a Tachi Samurai sword
Oh yeah she's beautiful in all. Love her progress. Her best set yet.
Kudos to her photographer and a big thanks to Nika.
PS Nice missive by John, Love his ideas. Only addition would be more joint sets with Polina and Lena
Guest
very nice but please shoot her in black nylon pantyhose. her legs and feet are amazing.
Guest
My God, Nika has gone from cute to red hot in her ReBirth. Love her new hair highlights and little did I realize how sexy her back is. (Is that a fetish too??)
I've bought all her new sets since she returned from her sabbatical.
Yeah, the panty-less sets definitely work. Now if we can just get rid of the hat. Very mush looking forward to her impending videos.
On a different note, old Marvel/Silver model, Eva, has really been upping the temperature in her most recent OnlyFan sets. Here's hoping she might do some sets for Marvel again.
Guest
Hi, my order seems to be blocked somehow. Could you please check what's wrong?
Thank you
Boss
Guest
….and this is why I always come back to Marvel Charm. Nika is amazing and getting amazingier*
*Nika is so awesome she new words needs to be devised to describe her awesomeness
PS Here's hoping for Sarah soon
Guest
Amazing! Nika has got to be my all time favourite. Is there any chance of a bio?
You may also like…