Ariana – Good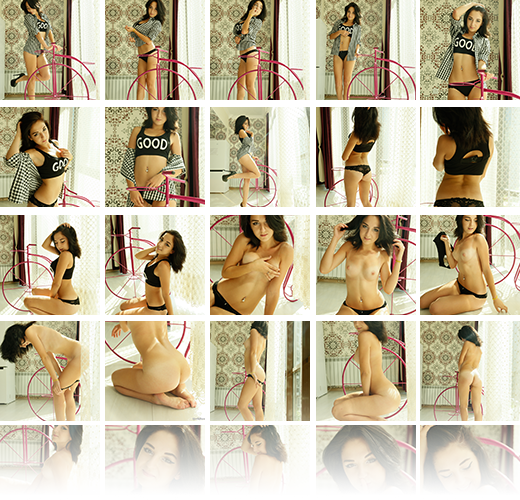 119 Pictures in ZIP Format
Product Description
Downloadable photo album in zip format
Resolution: 3840 x 5760
Got something to discuss?
---
Guest
My favorite girl. Always happy to see a new update from Ari.
Guest
Good to see her without that red hair,she's so much prettier with her hair dark like this. She's back on my instabuy list,thanx MC.

Guest
I was sad not to see any Ariana or any Karina sets in the last event, but this is a nice update
Guest
She looks good, too. Tanned and sporty is my favourite ariana so far.
Guest
I missed nu Goddess Ariana..so beautiful and sexy..
Guest
Sooooooooooooooooooooooooooo good to see her back !
Guest
In my view she is the sweetest of all MC models. I didn't like the hair either, but now it's perfect, just like her other aspects.
Guest
So glad to see one of my top favorite back again. Beautiful ♥ Ariana ♥

Instabuy
Guest
great Ariana photo shoot!, I also purchased sarah and alices set, which had many many great! wide angle shots, now if only Ariana can get as many wide angle shots as sarah and alice that would be super COOOOOOOOOOOOOL!!!!!!!!!!!!!!!!!, for some odd reason Ariana always get the fewest wide angle photos of all the models or maybe it just seems that way?
Boss
You've got a cool name.
The shooting styles between the photographers is certainly different. I don't have the math on the amount of wide angle shots between all the models unfortunately. 😆
Guest
so much better with dark hair transforms he look. great work
Guest
LOL I get the sarcastic emoji, thank you for the name compliment, I'm also known as the Ariananator. I am so sorry and I apologize for being such a nag, photography is a hobby of mine, I see it as an art form, but when I see a photo shoot dominated by narrow photos,(Ariana-good) I see a dude with a camera trying to make a quick buck, yet when I see a photo shoot dominated by wide photos,(Sarah&Alice-intimate) I see an artist accentuating the gorgeousness of beautiful young women. Ariana's beauty should not be wasted like this. Again I apologize, just trying to give an artist's perspective
Boss
I am very much an artist, I know what you mean.
You may also like…