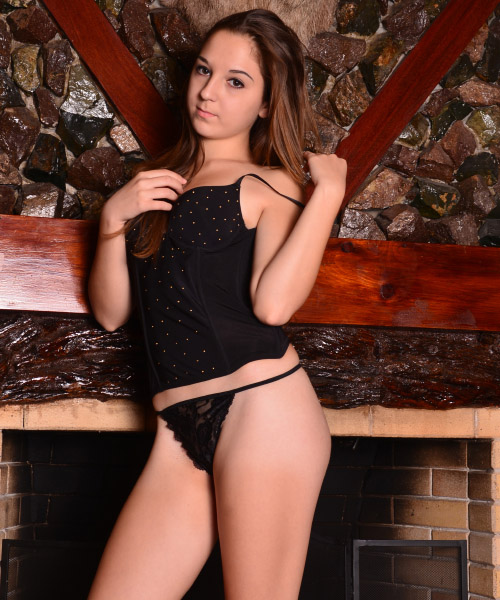 Ariana – Rebirth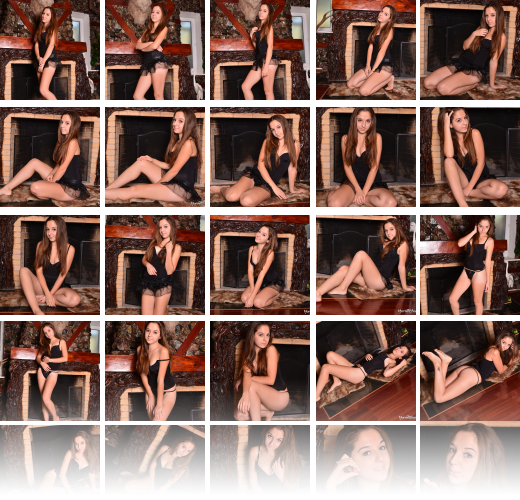 122 Pictures in ZIP Format
Product Description
Downloadable photo album in zip format
Resolution: 2000 x 3000
Got something to discuss?
---
Boss
Can we get all the Ariana fans in here? Please welcome her back!

Guest
Awesome work! Great to see her back. She was my favorite starlet. Maybe one day we can get a sequel to her infamous role-play photoshoot with Jess??
<3 her!
Guest
Welcome back!
It's so amazing to see Ariana again!

and so incredibly beautiful <3
Guest
I'm so happy right now I want to write with caps lock on!
In all seriousness, easily one of my favorites, and it looks like she's gotten even more beautiful in her time away. <3
Guest
Guest
Ariana, welcome to Marvel Charm. Looking forward to many more sets.You are SO HOT!
Guest
OMG Ariana is back!!!! I missed her so much.
Guest
Welcome, Ariana! Gorgeous as ever…cute as can be.
Never thought I'd see you again…well done Marvel!
Guest
Yaaaaaaaayyyyyy!!!!! OMG! OMG! OMG! OMG! OMG! OMG!
Regular updates please 😀
Guest
By the way. I think that was the fastest I've ever bought a set.
Boss
Guest
Ohhhh Yessss…incrideble….I love Ariana and her beautiful Feet….so sweet!!!! thank s boss….please a triple trouble with rebbeca and anita oh yeaaaa!!!!
Guest
Really appreciate this set. It is wonderful to see this beauty again.
Guest
Great work bring some of the younger models to us here, but are there plans to bring any other "angels" like Lana, Kuroki, Arisha, etc. Sorry for posting here, but no where to really ask. You guys are doing a great job
Boss
Lana and Kuroki are currently doing things outside of modeling. We are still open to them returning, but right now it's not possible. Sorry.

Guest
It's great to see that the Marvel Charm team continues its policy of bringing us our beloved models. It's great to see you around, Ariana! We are going to need lots of updates…
Guest
Yippie, Ariaaanaaa. The cutest girl ever. She is my fav. model. Lovely set of a lovely cutie.


Pls more of Ariana!
Boss
Thanks everyone. You will be seeing more of her!
Guest
And Candy, and Nika please.

Guest
Really? Ok, i will not put back my credit card to my wallet…just leave ot next to my computer….and wating….
Will check back now every day


Hae bought the set 3 mins after have seen the update.
THX A LOT
Guest
Since the question was asked about other former "starlet/angel" models, has anyone been in contact with Bella? Is she still modeling? Apologies if the question has already been asked and answered, but like the other patron noted, there is not really a forum to ask such questions. Great work, as always, by the way! Thank you!
Guest
Totally agree with you. I don't like to asking questions in threads dedicated to each girl. I would like a forum for other generic issues
Boss
Ok, we do our best to not censor most comments since everyone is well behaved and not asking stupid questions. But we can't answer these questions or make a forum for these things. A general response for us in regards to these questions are that we will always consider a model if they are interested in shooting. If you have not seen them yet, then they are simply not yet ready to return. If they want to return (like Ariana wanted), they will.
You can also use our contact form to contact us, which I recommend for these inquiries.
Guest
I did like the "we will always consider a model if hey are interested in shooting" thing. It gives us hope. We all have some favourite models from the past we would like to return. Knowing that you are eager to let them come back is a relief.
When I knew about this site almost a year ago, I had high hopes. I did love the models, but the site(s) they were featured on had very irregular updates, had horrible interface and were plagued with bad ideas. Now, Marvel Charm looks professional, with regular updates, surfing the website is intuitive and all the design is well made. You gave me a very good buying experience, the kind of products I was looking for and built-in forums to have my say. Keep it this way, because I never consider myself just a fan, but a customer. Congratulations on your work, MarvelCharm team!
Guest
Guest
You've made my day! I've waited so long for Ariana to come back, definitely my favorite Silver girl. I can't wait to see more from her!
Guest