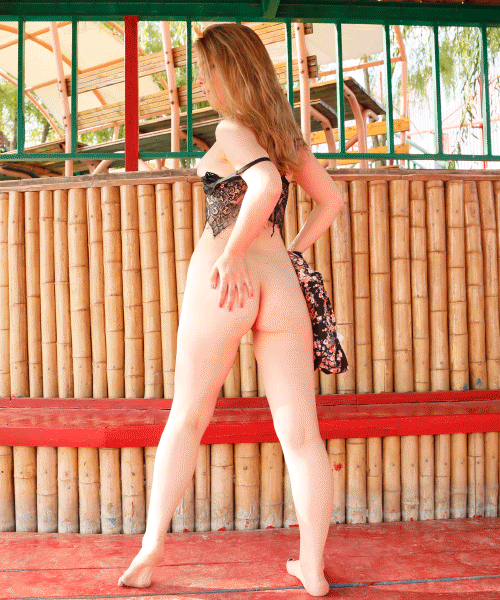 Summer's End Bundle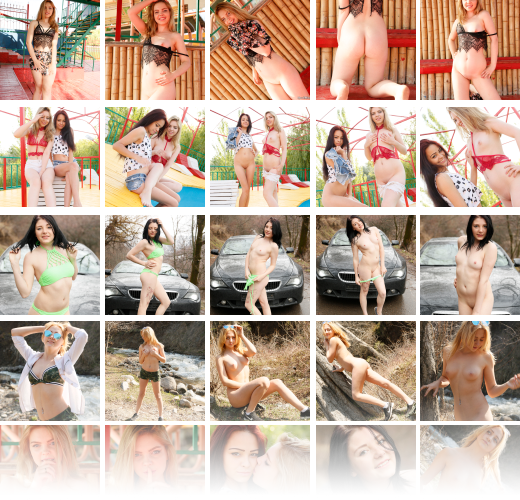 434 Pictures in ZIP Format
This bundle features:
Rebecca – Blossom
Rebecca & Nancy – Together
Valensia – Rainy Day
Violet – Natural Beauty
Product Description
Downloadable photo album in zip format
Resolution: 2560 x 3840 or higher
Got something to discuss?
---
Boss
We hope you all enjoy this bundle! Double the amount of Rebecca.

As a side note, we want to know if some of you are interested in a live stream with the models doing photo shoots. If you are, let us know by commenting. We are looking into it as additional revenue, and to give fans more interaction. Though there would be higher scrutiny, not everyone would have access to this feature, unfortunately.
We appreciate your support!
Guest
Wow! Getting my bundle first thing tomorrow.
Regarding live streams, I fear that they would happen when I'm busy, working, or during the night and that I won't be able to attend. There is no time zone that is going to work for everybody, I think.
That said, if a live stream is made and recorded, and is then made available in bundle with the set that was being shot, then I'll be more than happy to purchase that! (Beside, It would make sense to record and sell it, otherwise the stream would generate revenue that one time and nothing else. By selling it, it would continue to be valuable).
If there will be interaction with the models it would be nice to include the chat in the final video, too.
Boss
Thanks, the time zone issue is what makes it tough. We always have ideas that we would love to test, but we want to make sure it's done right.
Guest
would love to see such a thing but yeah the time zones. maybe rlly record them or if you going for livestream only, see if you can make them happen on the weekend and tell the date waaaaay before so we can free our time?
but only livetream without any other way to ever get your hands on it brings a big problem. many diehard fans will be really dissapointed if they cant join the fun at all because of timezone issues i guess.
Guest
A live stream would be awesome of the photo shoots.
Guest
Live streams sound like a great idea! Although the timing could be problematic, depending on model/photographer/customer scheduling. More videos in general would be welcomed!
Guest
I think we would all appreciate proper videos like over at teenmarvel. Other than that good idea.
Boss
That takes a lot of coordination, TM does it better than most. A stream is easy because it's just pointing a camera feed at what happens naturally. We're still going to have some videos in a TM style in the future.
Guest
Great idea about the livestream. What sort of scrutiny are we talking about? Would those of us who have bought several sets in the past get access to it as sort of a "thank you"?
Guest
I do not know if I will get acccess to it, but I like the idea of a live stream. I'm sure I'm not at home every time a live stream is shown. Thus it would be great that such a shooting will be recorded and fans like me can see it later. However, I like this idea very much.
Regarding this bundle, the Violet set is the best!

Guest
Definitely enjoyed this bundle, especially the Rebecca & Nancy set, very lovely! First time I see Nancy in a duo set, Rebecca and Nancy look so cute together!
The livestream idea sounds interesting, like others I'm a bit concerned regarding the time zone issue, but on the other hand it might very well be worth it even if it would be in the middle of the night for me.
Guest
Did this ever come to fruition?
Guest
live stream are fun but real video are better a 5/7min video even if it cost a little more should be better
Guest
live stream would be cool, but what about a monthly membership here with some specials for the members ( cam shows, extra sets) something like that.
And more videos please!
Guest
I would definetly pay 50$ a month for a membership. I would have other great side effects, that I will explain in the future.
Guest
A question Marvel Admin: why Nancy doesn't show never her titts? She's such a beautiful girl! 😛
Guest
I hope that BMW 6-series isn't stolen… it doesn't have a front numberplate!
Guest
I like the idea of streaming video but being realistic most people will not be able to see it. I've seen videos from other sites with recorded photo shoots and it's a kind of vídeo very accepted and interesting video. I think these could be sold individually and everyone would be happy. That's my suggestion.
Guest
Love the sets Rebecca and Violet Stunning as always. Re: the stream would certainly be interested in that sounds like a wonderful addition getting to see the girls in motion!
Guest
Double the amount of Candy
It would be incredible if that happened.
Candy <3
Guest
DEFINITE Y-E-S.
Quadruple Yes, if Lena is one of the models to live stream.
Guest
This is a really nice bundle! All of the sets were good, but I especially liked Violet's "Natural Beauty" set. The setting and lighting were beautiful, and Violet more beautiful still. If only she had gotten in the water…
I like the idea of streaming photoshoots. I'd pay for that if it looked like I'd actually be able to watch live. I think that's going to be difficult with time differences, though.
However, I'd rather see you start doing produced videos on occasion. I know it's not easy, but you showed with the "Backyard" video featuring Rebecca that you can do it. It's still one of my favorites!
Guest
Agree to this, the "backyard" video was a masterpiece, it would be great to see more like this in the future.
Also I'm definitely in for the live streams, can't wait!
Oh and did I mentioned that this is a great bundle?

you can't go wrong with Becca and Violet!
You may also like…