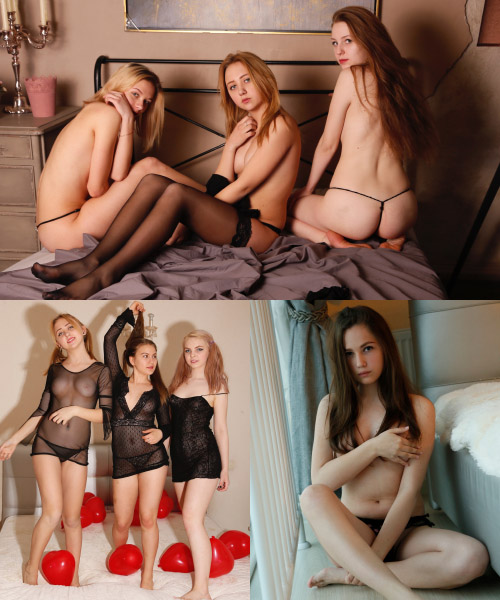 Summer Bundle #3
344 Pictures in ZIP Format
Product Description
Downloadable photo album in zip format
Resolution: 2560 x 3840
Got something to discuss?
---
Guest
Welcome on board, Mila! Hope to see you again soon!
Guest
WOW a new model Mila. i hope you soon have more sets with her. The set Summer Bundle 3 is one of the best !!!
Guest
So much cuteness in one bundle, even two trio sets! I'm definitely loving the summer bundles.
And on top of that, Mila! such a beautiful girl
Welcome Mila!
Guest
Always nice with new young ladies. Welcome Mila!
Guest
Oh my god I was to fast comment. So I have to give a second comment. This bundle is epic!
Lovely ladies.
Guest
Wow, what a bundle! Mila is a beatiful addition, hope to see more of her. Who are the other girls in Violets Sleepover set?
Boss
They were just friends. If we ever bring them on board, you'll know!
Guest
Guest
I bought this solely because I read there were two other girls not featured…they DEFINITELY delivered. Marvel, please keep bringing on new models, I just like seeing new faces, especially when they show as much as these two did. Mila is nice too, but those other two, smoking.
You may also like…