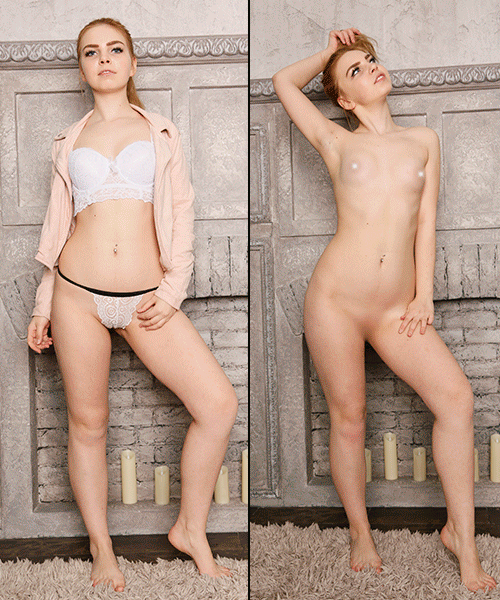 Summer Bundle 2018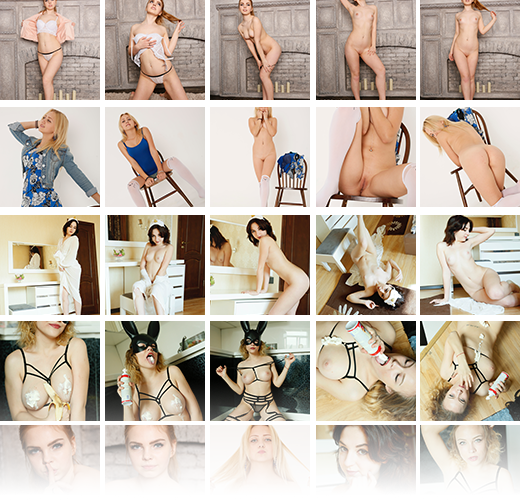 473 Pictures in ZIP Format
This bundle features:
Rebecca- Blazing
Violet – Blossom
Ariana – Sunlight
Marissa – Creamy Bunny
Product Description
Downloadable photo album in zip format
Resolution: 3840 x 5760 or higher
Got something to discuss?
---
Guest
This looks like a very nice Bundle to start the summer, so I bought it without thinking.
Guest
Hey, you cut a part of my text. I also said I can not download the violet set. I do not know the reason. Please, help !
Boss
We sent you the new link already.
Guest
Marissa has the ridiculous curves. But Ariana's smiles slay me.
Guest
Thnx for this beautiful hot sexy gift ❤
Guest
As if this summer wasn't hot enough already, Marvel Charm drops this insanely hot bundle on us.
And oh my god it is HOT!
Rebecca's looks just downright stunning in this set, these (and violet's kind of) settings are the ones I personally like best, and makes for a wonderful set, of which it seems I can't ever get enough of. All I can ask for is more like this, please. Blazing indeed! Those enchanting eyes, the cute smiles, the "serious" and sexy looks, that body….! I keep falling for Rebecca more and more! everytime.
Violet's set, while already amazing for, let's call it, "obvious reasons" also is amazing because of the forementioned kind of setting which I like and the choice of outfit is making this set quite the charm from the very first picture until the very last, I mean that dress! wow! (Bonus points on the color ), also picture 39 and 82 are both just ❤️….
What have you done with the cute girl Ariana? she's definitly turned in this jawdropping young sexy women! Correct me if I'm wrong but this set does look a bit older as her more recent updates, though it somehow seems to point out her growth into the beautiful young women even more so. Very sexy set!
Oh my dear Marissa seems to have gotten some cream on her, I definitly wouldn't mind helping her getting that cleaned off, not one bit! In all honesty the mask is not something I like all that much, but it is something different and as they say variety is the spice of life. I'll happily enjoy any Marissa's set, especially one so hot as this one. While I'm very content with pictures only and know it's probably the last thing you want to hear, I can't help but mention, this set just screams video….
Between this bundle and Caroline's appropriately named Heated update over at TM, you all at MC and TM just keep on amazing over and over again!
Boss
Thanks for the detailed review.

Guest
Wow, Marissa! They're all great on this bundle, but Marissa is pure sexiness. She can have my banana and cream to play anytime she wants. ;D
Guest
Summer's getting HOT already!!! Thanks MC!
Guest
yes! a new bundle after a long time! and what a bundle it is! 4 of our top models here join with sets full of great poses, themes and clothes. Really enjoyed all of them, but Violet with her hot as hell poses stands out for me. Buy this guys, you can't go wrong with this!
now I beg for some new duo sets and especially a set with Karina and Violet would be amazing, as they stepped up their game phenomenally in their last sets!
Guest
Violet is Love
My current wish in life is for a Karina / Violet duo set.
Guest
I would love to see a Karina/Violet duo set/video, heck, I would sell my soul if they had their own duo site OXOX
Guest
Man, I would be a livetime member, even if it costs 100$/month.
marvel charm is known for making dreams come true…
Guest
An EPIC must have bundle as usual! Becca. Ariana. Marissa and Violet is hotter than hell 😛
Guest
thank you very much for those wonderful sets for a small price!
You may also like…