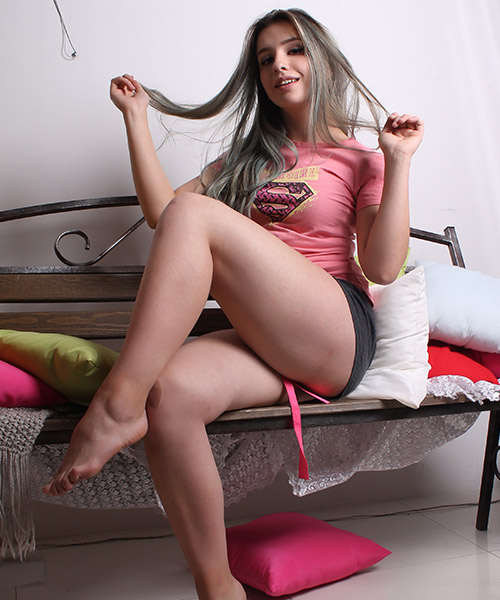 Sarah – Rebirth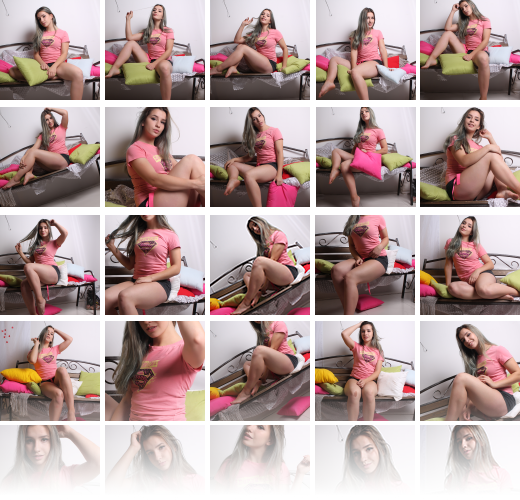 132 Pictures in ZIP Format
Product Description
Downloadable photo album in zip format
Resolution: 2848 x 4272
Got something to discuss?
---
Boss
Thank you for supporting Sarah.


We look forward to your kind words.
Guest
You weren't kidding when you said "Pretty soon" 😀 I'll be buying this in just a few minutes. And if there is a set by Sarah put out every day, I will happily buy every one.
Guest
It is oh so great to see Sarah back. Hope to see more of her in the near future. It is a great job from the MarvelCharm team, once again. Thanks everybody involved in the project that made it possible.
Guest
Insta buy…long time Fan of her ❤️ Thank you MC !
Guest
Well the wait is over, now where is my wallet….
Guest
Welcome Sarah ! You have Always been a favorite of mine. You are looking So Lovely ! So Great to see You again ! You are a Very Sexy Woman ! Thanks MC for bringing her to us. Looking forward to seeing Lots more of You ! Your Butt is Awesome !
Guest
omg finally! beautiful sarah is back <3
cant wait for more of her and hope she stays with us a loooooooooooong time.
Guest
I wasn't entirely sure I was looking at the real Sarah from the single preview picture…but pic #15 left no doubt — Hello, Sarah!!! I'd know that beautiful face anywhere – little smirky smile, gorgeous brown eyes…unmistakable. I look forward to many more photo sets from you…I'll be here for all of them.
PS – BRAVO, MC!
Guest
Guest
Guest
Yes!! Can't wait to see more of her!!!
Guest
Guest
Yes!! I love sarah, more of her please
Guest
Wow, another coup by the wily Marvel Charm. One of the great internet models of all time secured to model again (hopefully for a long time to come). Nice job, AGAIN, Marvel Charm admin.
Now if only the sultry Gabby would do two model sets again (well I can dream).
Great job !
Guest
Oh man, what a day! Thanks for bringing Sarah back! Her hiatus has treated her well and she looks absolutely stunning. If she painted her toenails and shows us the goods one day I'll be in heaven

Guest
I just purchased this set and didnt get a download link….
Guest
video please, i want to buy anything of my love SARAH!!!
Guest
There is Santa Clause, You write a letter to the northpole and keep wishing you get that Special thing for Christmas… actually you get SH*T under your tree. Then there is Marvelcharm, you wish in your mind a Special model Returns, and see what happens………… Thanks a lot Guys and Sarah, for getting Christmas come sooner this year!!!

Guest
Sorry, out of respect for the models and the fans, I do not like go offtopic, but I will make an exception. What is this site called "Taozips" ?. A site associated with Marvelcharm? I've never seen it before, but the photos I see there are of extreme quality.
Boss
No, we're not associated. We figured Sarah fans here would like a few extras that you can get over there. Though Sarah will primarily be here.
Guest
the first one in the brown dress is top quality,
Guest
PLEASSSSSSSSSEEEEEEE tell us that she is up to going riskier in the near future??? ❤️ ❤️ ❤️
Guest
Relax. Those legs should keep you happy long enough. Instant wishlist. Welcome to Marvel dear Sarah.
Guest
finally! SARAH has graced us with her beauty. I can't wait to get this set. I hope she becomes a regular and has sets piling up! Great work MC, keep it up!
Guest
Sarah was the first non nude model to come to my attention! I have missed her so!
Thanx so much!!
Guest
OH WOW. Finally my prayers have been listened. ready to empty my bank account. Thanks marvel for bringing back Sarah. she is a cutie. all the models are but she is my favorite
Guest
Sarah is such a beautiful young lady. Love the set and hope that she is here to stay for a while. In my humble opinion, the only thing that could improve her set would be if she had her dark hair again, but she still looks amazing this way
Guest
WOW OMG,OMG, IS VERY VERY SPECIAL MODEL FOREVER TIME, THANKS MARVELCHARM
Guest
just purchased what I hope is the first of many sets
Guest
My set arrived today. Sarah's photographer captured her beauty and youth perfectly It is obvious they are both professionals
Guest
one of my all time favorite models of all times!!!! i'm freaking out here from pure joy!!! in a perfect world, if there was someway to get the former AMS (Cherish, Liliana, Trixie, Bianca) models to come over to MC. i am going to support the hell out of Sarah! good to see you girl!