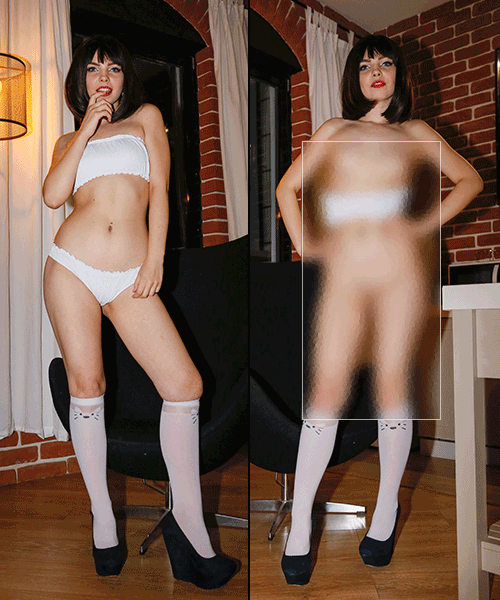 Rebecca – Something Different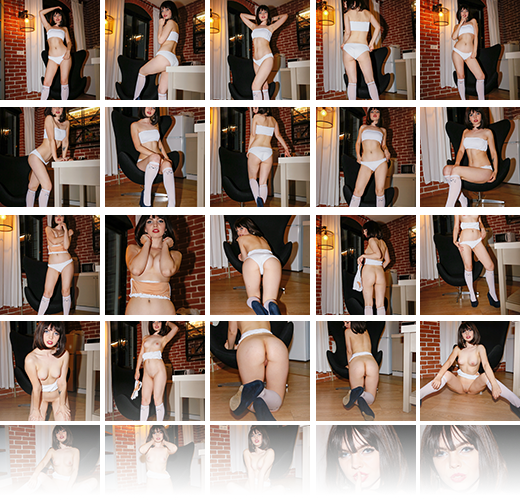 125 Pictures in ZIP Format
Product Description
Downloadable photo album in zip format
Resolution: 3840 x 5760
Got something to discuss?
---
Boss
FYI, the hair isn't real. She still has her normal hair.

Guest
The sweet girl has become a vamp.
Boss
Sucking the c… blood out of you. 😉
Guest
Wow beautiful set by Becca. Initially thought it was a different model
Guest
Wow! Usually changing hair color doesn't work, but dark hair with those eyes is stunning. She should seriously consider dark hair.
Guest
Agreed!!! More like this.
Guest
Nice set. The hair looks good on her, although I do slightly prefer her natural look. Rebecca does seem to be able to change her hair style, hair colour & makeup & still look great with every look.
Guest
Something different indeed. When I first entered the site I thought it was a new girl LOL 😉
Guest
Wow. Thought it was a new model. Great look on her.
Guest
Guest
My Dear Sir:
Have you gone mad????
With an entire month ( I hope) of daily blurry goodness about to happen how can this set NOT be one of your featured awesome sets that occur at the end of the month??
Has your madness extended to the possibility of a
Lena & Nika checkers set?? ( for those of us too impatient for chess)
Val & Becca as brunettes instead of blondes??
Reprise of Phoebe with half shirt only this time add water ??
Sarah & Alice sans panties??
Jess and Ariana playing snooker this time instead of billiards??
Gabby with anyone??
Did I mention Daria, Daria, Daria??
There the gauntlet has been thrown , sir.
Guest
I love all your suggestions
Guest
Hey Rebecca, are you? wow, first I thought se was another model similar to our adorable Becca lol. The change is curious. I still prefer the original hair, but this is different. The set is fine. By the way, I don't know if it's my imagination or what, but she seems thinner. She is spectacular, in any case.
Boss
Goddess stays in shape. And maybe there will be another set with this hair. 😉
Guest
I'm glad she keeps those amazing hips though. Her adorable face and those beautiful hips are just the best.
Guest
Makes me think of Dark Betty from that Riverdale show. Me likey 😉 I also love how comfortable she is now meeowwzers
Guest
I very much love Becca's beautiful blonde hair it completes her look. Having said that she really looks hot as a brunette,love the changeup.
Guest
Wow. Not a big fan of the wig, but the set itself is top notch!!!
Guest
Just something about dark hair and blue eyes…makes me giddy…
Then again, Queen Becca would give "Bald is Beautiful" a whole new meaning…
Guest
I like the wig, the outfit and then the loss of the outfit Of course I could tell it was a wig because I've seen recent photos of her (^:
This set was very much worth the purchase
You may also like…