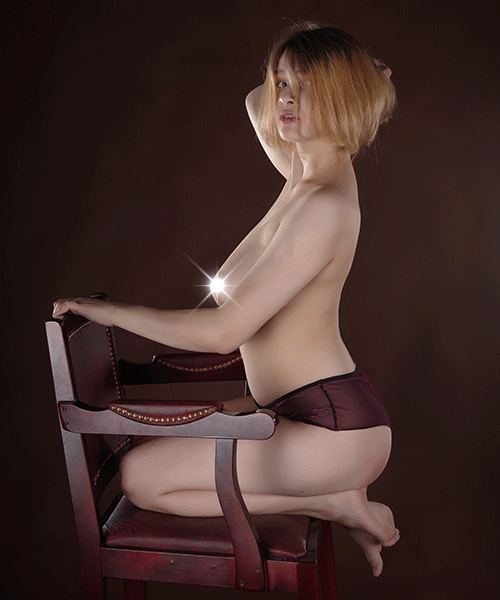 Product Description
Downloadable photo album in zip format
Resolution: 4912 x 7360
Got something to discuss?
---
Guest
The BEST MC model evah imho.
Please Come out of "retirement" we NEED you to cope with the pandemic.
Also reunite with the the beautiful Nika. It's a pain in the ass photoshopping the two of you together in this two for one special.
Guest
Thanks so much for such an exceptional set. This is the hottest set I've seen so far from gorgeous, sexy Lena. She proves again that she is by far the best model you have, the only one I would really call great. As usual, her poses are very varied and always interesting. And that's a great outfit for her. Again, she and her outstanding photographer have produced something exceptional. They do more with one chair than most models and photographers can do with a whole room. And, it goes without saying, she looks hotter than ever. This set was worth the long wait. But, I hope her updates will become much more frequent. Kayley is exceptionally pretty, but Lena is a far more skillful and talented model. And she's sexy as hell.
Guest
My beautiful girls Lena. Nika I love em so much.
Guest
The only problem with Nika and Lena is as soon as I have bought the sets I want even MORE sets with Lena and Nika 😛 also I want to thank their photographer for amazing sets.
Guest
I see a 2nd problem, no videos.
Guest
I was just asking about more Lena! Thanks! Can't get enough of her honestly…here comes the money..lol
Guest
More Nika please, i hope she makes new content, love her smile and her nice legs and tight butt <3 <3
Guest
Damn, all those CLASSY updates you are throwing out. First Phoebe and Vanessa, now these two. So much style, such marvel!
Guest
I've been reluctant to collect these 2 but lately they have grown on me and these 2 sets have definitely convinced me to start. They are both good sets with good posing and I enjoyed the photos immensely. More Lena and Nika,lots more please.
Guest
Nika has just so effortlessly evolved into the most gorgeous young lady and Lena has been a star since yer younger days with her Silver stuff. This is such a long awaited for keeper. Thanx!
Guest
Two elegant girls. As always, Lena has the most artistic sets.
Guest
Love the "2 for 1″ Lena & Nika sets. How about a "2 in 1″ with Lena & Nika together? I humbly suggest Nika wearing a matching purple (or is it mauve??) diaphanous outfit to compliment the bodacious Lena.(There Marvel Admin, I just made you a bunch of money!!)
BTW Is Lena and Nika's photographer still shooting?? I know they shoot Nicolette and Gabriella as well but they haven't had a released set in over seven months?? Does the photographer have any other models who work fro Marvel ??
Oh yeah, are Lena and Nika back or still on hiatus??
And Yes Lena/Lena/Kayley Fan may be right , this might be Lena's best.