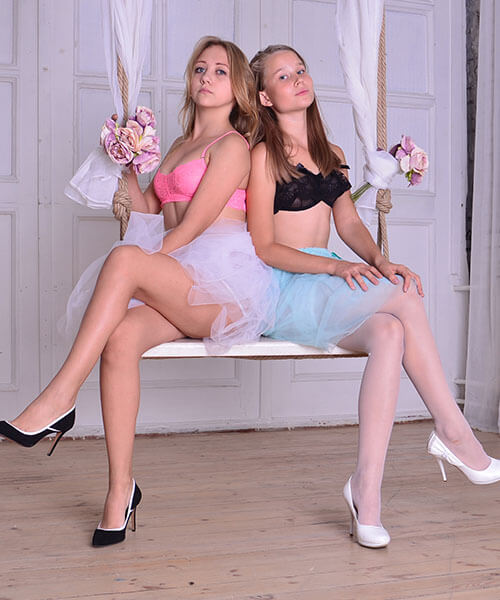 Daria & Violet – Friendship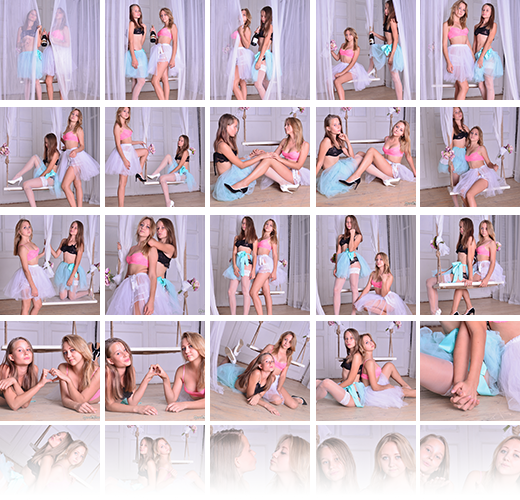 114 Pictures in ZIP Format
Product Description
Downloadable photo album in zip format
Resolution: 1968 x 2944
Got something to discuss?
---
Guest
Oh wow. I thought for sure that was Rikki in the black top from the preview. Fingers crossed she will show up later in the event.
Guest
You can knock me over with a feather,the pairing of Daria with Violet is genius. Definitely looking for more of Daria in the future.
Guest
wow, this is a must have set, Violet is so beautiful and Daria is amazing too
Guest
I would pay $100/month for a Daria only site tbh. This wasn't the most adventurous set from her but I'm so happy there's more of her

Guest
Guest
Subverted my expectations. I thought Violet would pair up with Mila, but when Daria was mistaken for Rikki, all hope was lost. Thanks to Violet for the team up. Does this mean, there iwsa chance for a Daria & Mila set, too?
Guest
Oh my!! So happy see more Daria

This is a must have of course I instabuy'ed. Boys and Girls buy this set ASAP and support Daria we want more of Daria! Don't we? 😉 😀 😀 ❤❤❤❤
But only 6 comment so far :O are people still sleeping cmon it is time to wakeup it is summer marvel event 😉
Guest
Cuteness overload on the first unlock of the Summer 2019 Event! Violet and Daria go very, very well together. A great start of the event, definitely enjoying this set, a throwback set is always nice especially one like this.
Guest
Daria is a dream!!! This prompted me to finally check out her debut… I regret not buying it when it was released… AMAZING!!! Can't wait to see more from her, asap! Violet is wonderful, as always, too. Thanks MC! Let's keep unlocking these bonus levels people!!!
Guest
Helloooo, Daria! I've been waiting patiently for your return…OK, my patience tried to kill me in July, but I'm over that now that you're here…
Guest
Guest
I'm assuming this is retro set with Violet and Daria since Violet is tattooless. Can't wait for current Daria sets . Hope she shoots more sets with Violet.
Thanks, Marvel
Guest
Guest
Beautiful set and Daria is most welcome!!
Her sweetness almost makes my teeth hurt.
Please let us have more of her!! And please don't let us wait another 2 months for her next set!
Guest
Praying for a new Daria set ;(