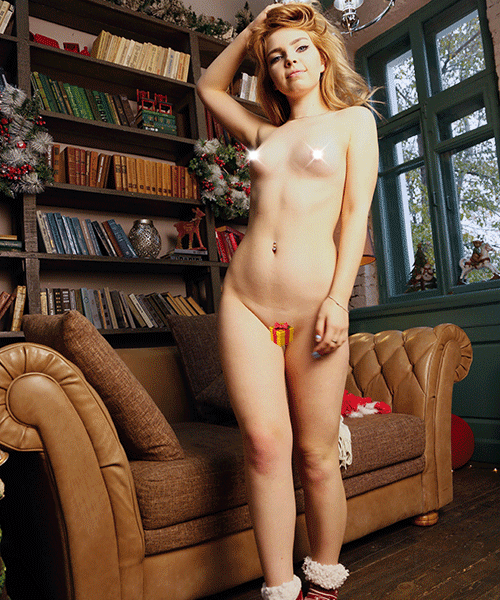 Christmas Bundle 2018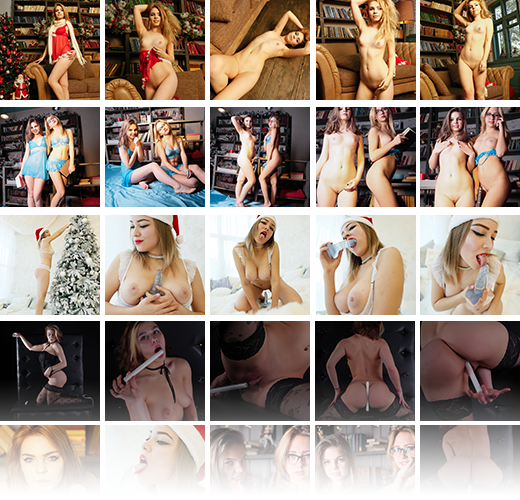 533 Pictures in ZIP Format
Product Description
Downloadable photo album in zip format
Resolution: Various
Got something to discuss?
---
Guest
Is it just me or are those younger Rebeccas?
Guest
Double Rebecca and a super naughty Gabi? Take my wallet!
Guest
Marvel did it again. Perfect bundle: 😀
* Becca & Violet just love em together both so damn beautiful since the beginning of modeling at marvel. If people don't have bought all the sets with them together just do it now 😉 (L)
* Becca set perfection as always, I don't know how the heck she is doing it. Always perfect in front of the camera. (L)
* Marissa/Gabby knows how to do it… 😛
BTW. I miss a duo set with Ariana and Becca this Christmas. BUT overall a great Marvel December 😀
Guest
Oww this looks really nice as well…..just had to order it……can't wait for delivery
My poor Credit Card 😉
Maybe we an even reach level 11 this time….I wonder what is to come…..
Thanks MC and especially to those lovely girsl for making this Christmas very memorable!!!
Guest
Nice bundle because I like the 4 girls.
Well Marissa playing with her toy (some guys said it was a banana hahaha). She is very beautiful here and good photography.
The sets of Rebecca and Violet are more conventional, but nice too, but this time the set of Rebecca with Violet has some photos out of focus… I'm sorry about this negative point.
Special mention for Gabriella. Fuck, I knew that she is the extravagant and vampire MC girl, but this ….. this is too much lol! She scares me, and I love her at the same time! a candle? Really? … wow … heavy metal girl !

Guest
Marvelcharm I bow for u..this truely amazing..thnx
Guest
Where to begin? there is so much wonderful beauty and breath taking hotness in this bundle!
Rebecca keeps on astounding me with her ever growing beauty, she truly amazed us in last years Christmas bundle does so yet again this year.
That said, seeing Rebecca in a kind of throwback set like the duo with Violet isn't any less wonderful. Not only is it a nice reminder to see how both models have evolved. It's also a very nice Christmas themed set with some lovely photos (2, 31, 96❤️) Rebecca and Violet can never go wrong!
With the blurred preview some people already guessed it would be Marissa, I was hoping for it but couldn't tell for sure by the blurry preview. It's amazing to see it actually is her and OH MY what a hot set! Marissa goes above and beyond, epic set!
Also how is it possible that Gabriella's candle didn't completely melt every other picture? has MC broken physics now? either that or you used a whole pack of candles for a shoot that hot, there is simply no other option….
In short, this Christmas bundle is epic!
Thank you!
Boss
Thank you.

Guest
Once again, marvelcharm and teenmarvel proving that they are the best teen glamour sites on the web.
Guest
Although I would commit murder for every new set of Rebecca and Violet, I wondered if this is a rather old sent from the time your photographer still had problems with the correct lighting of the models. Rebecca looks younger and the full frontal poses make up for the lesser quality.
Boss
Correct, but sometimes even now we get some lighting issues. Thankfully it is much less frequent.
Guest
Very nice bundle with a lot of cuteness, well photographed and arranged.
Rebecca lovely as always either with Violet or alone.
Marissa is such a tease…..omg
And Gaby takes it to another level melting all those candles away with her hot body!
Thanks MC and to all the girls for you hard work and love for each setting and model.
I wish you all a merry x-mas and can't wait for what's to come next year!
Guest
Gabriella has the perfect ass <3 <3
Guest
Gotta say MC, this sure is a lot of fun. Rebecca Christmas set is lovely. The photos at the end with the camera above and over her shoulder were my favorites in this one. Nobody ever mentions the head shots at the end of most galleries. I like having them and number142 is beautiful. Rebecca has been impressing the hell out of me lately! Thank you young lady.The set with violet is nice, but old. What's with condoms on dildos? That's 2 now. Other than that, Marissa just knocks me out with her hotness. Gaby! I worship your ass. It is perfect. I bet you could easily bounce a quarter off of it. Thanks for listening. Love you models and thanks MarvelCharm!
Guest
KEEP RIDING THAT DILDO MARISSA you slutty vixen!
Guest
My God, MC, what have you done??? Don't you realize people need to buy presents for others this time of year instead of just spending everything on incredible sets!?!?
Guest
Wasted money on this one. Gabi wasn't bad Marissa still isn't showing and as much as I like Rebecca these two sets were boring.
You may also like…