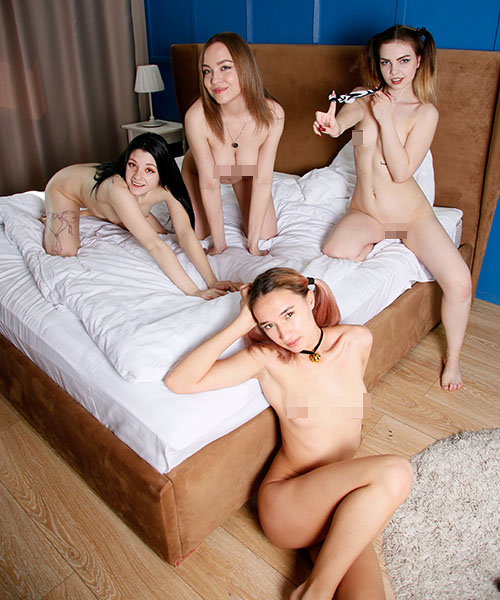 Anisa, Marissa, Rebecca, Valensia – Marvel Party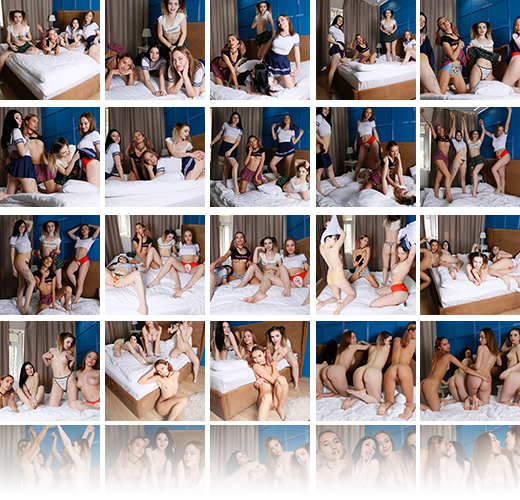 110 Pictures in ZIP Format
Product Description
Downloadable photo album in zip format
Resolution: 3840 x 5760
Got something to discuss?
---
Boss
We hope everyone is enjoying themselves and likes this update!
Now that some time has passed, a few asked which models did the best from the event. Well Becca's play toy was most popular by quite a bit. Phoebe and Vanessa were tied next. And Sabinka, Tina, and Sarah were also tied right after. Of course all girls were big hits, this just shows how diverse we are with models.
And thanks to all the support, we all appreciate it.

Guest
Great job MC and all the models. Looking forward to all the future sets.
Guest
Yay for All of the models.
Rebecca proves once again that she is the Queen ruling the (magnificent) nest
We want to see More of the Queen (especially) and her Nest!
Guest
I got three Marissa set's this month. The other releases were just iceing on the cake. Very good iceing that is! The numbers speak for themselves. I am stll amazed by Tina's versatility and charm. She has a set for every taste. Kudos also deserved by her photographer.
Still looking forward to Simona's updates. Bring in more beauties from Eurasia.
Guest
Only me that gets a file not found error?
Boss
Guest
Guest
Do you guys also go slower through the pictures the more models there are?
Thank you MC for another incredible event. While the "normal" anticipation for the next set by calculation how long it's been since the previous update and guessing more or less when the next one will appear certainly has it's charm, the blurry previews a few times per year make it all the more exciting!
Not to mention how jaw-dropping the actual updates have been.
Guest
I imagine there will be more to see. If pictures show relationships, single shots show you how the model works with the magnificent photographer but shots like these give you the big picture. I feel like Anisa often gets 20% more love from the camera, while Rebeca always needs a few pictures to warm-up with the her peers (e.g. Val and Marissa) before claiming her spot. But what would I know of glamour modeling.
Guest
Dear Marvelcharm team this set makes me think of a previous 4 person set featuring the Stupendously gorgeous Karina. Is there any chance of getting her to come back?
Boss
Probably not, but it's up to her. I would like for it to happen as much as everyone else.
Guest
Guest
Karina was by far my favorite, I miss her Violet was right behind. it was a great time when we had a release of them nearly every month
Guest
Yeah I miss Karina and Violet but also Ariana and Jess. And Lena from the Nikas photographer. But still love MC for all amazing models after all this year this site still the deliver the best models/photographers on the web. Thank you MC!
Guest
I ❤️ Anisa. Hopefully we see more of her more steadily, but videos!! Loving the pink pigtails.
Guest
hope theres a part two of reb playtoy set