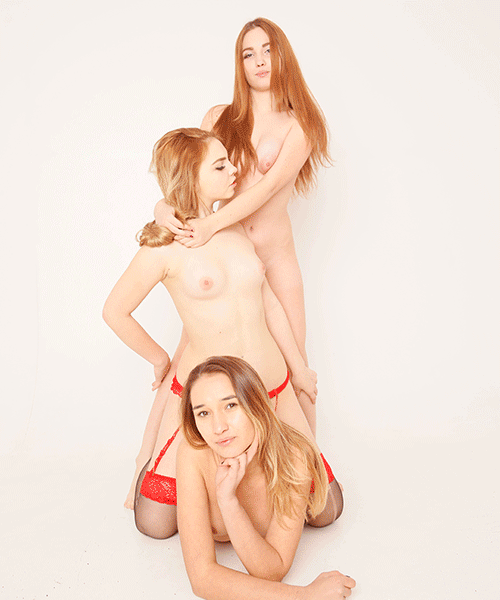 Summer Event Bundle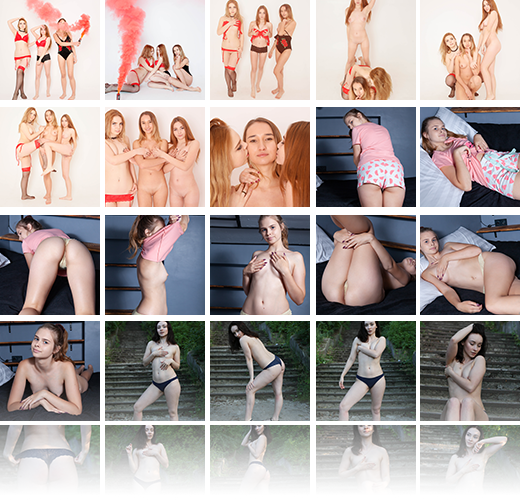 384 Pictures in ZIP Format + 2 Videos
Product Description

Downloadable Photos & Videos in zip format.
Video Resolution: 1920 x 1080
Length: 9:49
Got something to discuss?
---
Guest
Fantastic, thanks for the fantastic Event.
And thanks to the Girls….. I Love you all…..
Guest
i'm genuinely surprised there was no Karina set for this event. But looking forward to this one
Guest
yes, I have hoped for a set of her too. maybe we get a normal release in the next few days *fingers crossed*
Guest
I felt the same about Nika!
Guest
You sure you dont have one more set in you for the summer?
Boss
Considering summer ends in September, we sure do.
Just not for this event. 😛
Guest
it just made me a little sad to realize, that we didn't overreach and got a level 11 freebie.
Guest
Does Alice actually go topless in this or is the one preview pic showing a nipple the most exposed she gets?
Guest
last time we had a free for all set (from Gema & Sabrina) at the end of the event…
Guest
Nice climax, MC: Alice and her perky peek-a-boo's (Is that a drone cam?)…Katya getting bolder with every set…and a smokin' hot trio doing what they do best – literally smoking up the set. Bonus – You scooped up another awesome model with Anisa…Well done!
Guest
In the smoking hot set the three girls are already smoking hot by themselves. Holy Moses!! I am not very enthusiastic about the Alice set as it seems more of the same to me with the ever 'protective' hand bra. Haven't we seen enough of that? In her Silver time Alice often surprised by being just a tiny bit naughty. I wish she would sho that same naughtiness.
Guest
as much as i love Alice and Sarah, the hand bras are annoying as hell to me. i would love to see them remove the hands, or just wear sexy as all get out, outfits. i get that they're teasing, but geez lou-weez. i'm starting to lose interest in buying their sets/videos. see-through or loose shirts, nips slips i can deal with, (although i'd love nothing more than full on nudity), but the hand bras are getting old for me. and i love those two so much…
i think Gema does a great job at being naughty. if only Sarah and Alice would be naughty, too. but that's just me.
Boss
Just an FYI for all who express these views, we have already explained to the girls what the fans want. It is out of our control on what they want to do.
They were first not very accepting of thongs, but eventually we agreed on it. If they want to take it further, it is their choice. Regardless of future outcome, we still have an obligation to sell their sets to you.
Guest
I too am getting tired of the same old handbra sets and poses… and i am Alice's biggest fan! I'm pretty sure its not Alice or Sarah as they are not shy girls as there earlier sets show. So much sexiness and variety in them… unlike now.. I believe it's more down to bad advice from Masha's "advisor" or "webmaster"… whatever you want to call him…every model who he ever gets involved with ends up being eternally nonude with the same old poses outfits short sets(and deviding big sets into parts…) badly edited videos and outright lies on set descriptions (as seen on Mashas site) … they all end up fading away… Alice and Sarah deserve better.. still hoping for better on MC.. sort him out MC
Boss
Okay, but just so everyone knows we directly talk with Alice and Sarah's photographer. We do not talk with anybody else. There is no adviser in our case.
Also, if you have examples of something you'd like to see from their earlier days, send me a link to a photo.
We always deliver grand prizes. You just need patience.
Guest
Variety is the spice of life MC. But for me loose fitting tops wet t shirts and a quick flash here and there rule all..
Guest
Maybe it's time for them to consider another photographer. Take Mika, for example, former Candydoll now Fashion Land model, never nude, but hot as hell.
Guest
Anisa is really cute, a new favorite Girl for me….
Guest
Thanks all girls and photographers for all the great sets this 10 days has being epic

Guest
I need more Anisa. She is a firecracker. Thank you Marvel for constantly bringing new girls into my life. And I notice Mila has lost so much weight. These girls are so dedicated to their craft. I love them so much.
Guest
OMG, Rebecca!!! Love the outfit. Finally garter belt and stockings, too bad the stocking does not look attached to the garter tho. That would become and instant buy for me, lovely bundle for sure.
Guest
Nice Alice nip slip in the looping GIF preview! ❤
Guest
Great set!
Unfortunately Until the end I was hoping Isabella would be coming back
Maybe next time…
Guest
Great sets, just wish we would have seen Katrin!
Guest
Yeah Katrin long time no see :/