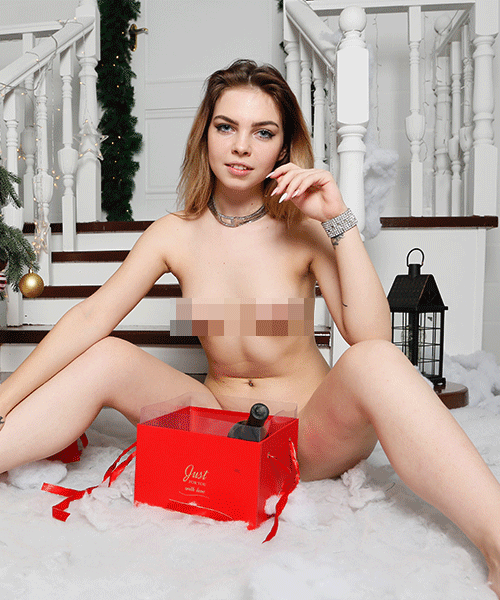 Product Description

Downloadable photo albums in zip format + Video
Resolution: 3840 x 5760
Got something to discuss?
---
Boss
We hope you liked this bundle (and surprise).


Let us know your thoughts, without spoiling it for the others!
Guest
As I said before, I can't buy sets now due to the coronavirus crisis that is striking the world. I know you won't tell now or anytime soon who the new model is, but when the set is released (I hope in just a few weeks) would you mind telling those of us who still don't know that it is in fact the much anticipated model?
Guest
So we got some news!!!! Ximena is back! Is this the preview shown in this product (I didn't buy it, sorry)?
Guest
ARE YOU TRYING TO PUT ME IN A COMA RIGHT NOW?! Good, please do, but make sure I wake in a few days 😀
On to our lovely girls in the bundle, Rebecca amazes as always but why was that box there? That's not the box I wanted to see at that moment. 😛 But damn those are the best panties any of these girls have ever worn and I hope every girl gets a pair. Sweet sexy Alice looks so nice with her glasses, I love how she has grown here. She and Sarah should do some more duos, maybe bring Amber on board? And then there was Bety, oh my god that booty. I was not expecting that booty, I am in love with it, more please, when's the shower?
Guest
Again and again you bring us astonishing surprises and this one seems to be one of the best yet!
And the presentation! Wonderfully done! Loved it!
Or….Your not pulling an elaborate April Fools on us now are you?
Besides the suprise the bundle is worth every it every bit!
Boss
Guest
There is nothing good with this spring :/ Well except one thing all the marvel models

clicking refresh here every day waiting for some new goodies and here it came. Instabuy.
Anyhow stay safe everyone.
I haven't looked at the "coming soon" but I am sure it is good… downloading… and unpack…. Maybe a second comment later without spoil 😉
Guest
Good God MC!!! Amazing looking sets. Can't wait for this bundle and to see who the surprise is. Keep up the amazing work MC and ladies.
Guest
The bundle is great as always. I like to see Alice with a smaller slip.


But to be honest, the trailer/surprise is the best. The joke in the beginning is wonderful. Congratulations for this great kidding… 😀
Another point.
Due to the Corona pandemic world wide and the upcoming end of the world, maybe it makes sense that you start something like a sold out (just a joke) 😉

Guest
I'd love a little hint to this secret
Guest
HOLY SHIT! The surprise is Fantastic! She is one of my favorites! Damn she grew up right! I can't wait for this. Now if only Kleofia would materialize life would be complete. Great job guys. This should make you tons of monies $$$
Guest
Is the surprise a new model? Can we get some hints before buying?
Guest
just buy it… and you get the answer 😉
Guest
I can't buy this set right now a'cos of the coronavirus. Just tell me if it is Violette or not. It's not fair that the coronavirus should prevent me from knowing this, right? It has already taken so much. You'd have to be a real sicko to deny what, for all you know, is a dying man his final wish.
Guest
In about two days you get the answer…. 😉
Guest
Your mentioning of Kleofia makes me think…Laura?
Though I won't lie and say I wouldn't mind if it were Marisol.
Guest
I'll only buy this set if I know the surprise is Rikki, Although I like Alice and rebbeca
Guest
Is the surprise Sandra, or maybe another one of the Newstar or Tinymodels?
Guest
I bought this because of Alice and was pleasantly surprised by the other sets.Looking forward to 05/04/20 and the debut of the the new model,very nice addition to the Marvel lineup.
Guest
Guest
Good a sprint bundle!
No sprint event on this year?
Guest
If this new model is as exciting as everyone says, we definitely need a spring event. Too many models I want to keep me company during the lockdown and not enough posts.
Guest
OMG!!! No disrespect to any model here, but the bonus is my favorite model… OF… ALL… TIME.. Now and forever… This was NOT the surprise I was expecting… I should NOT have doubted you… MC… YOU… ROCK!!! These are strange and uncomfortable times… you have let some more sunshine in… all will be OK… the cure is coming… I got CHILLS watching the preview… I got something else watching the preview… I'm just… WOW!!! I will just route any aid money I may receive directly to you MC… JEEZUS… it's gonna be a long short wait

Guest
Very nice bundle! Wish Rebecca did a video but it was really nice to see Alice smile!! 😀
Guest
Rebecca looks amazing as always. Alice has obviously been getting hotter, so happy to see that! Is there any chance the surprise is Bella K? Pretty please?
Guest
Wow!! The new model is my dream!!!! But she cannot be shy here…..
Guest
Hint for you guys (if marvel-admin lets it through):
"I would tell your her model names first letter, but that would give it away already!"
Guest
Well, we could try: The "E"?

Guest
Makes me think I'm not as knowledgeable about the teen modeling industry as I should be. I've still got no idea
Boss
If you haven't bought it, it will be almost impossible to guess.
The good news if you don't want to buy, you won't have to wait long to find out.
Guest
I was clueless and I've even requested her a time or two… I always knew it was a possibility (MC has powers beyond that of normal human beings)… but I didn't realize who I was drooling over until those beautiful eyes were staring back at me… another dream come true… and I finally get the little "joke" at the beginning… Cheeky MC! We should never be surprised… MC & TM have the greatest super power, EVER!!!
Guest
admin, is the umpteenth time that I say it: I want to see Alice and Sarah pussies and again Ariana pussy! Ok?
Guest
i like how you think that what you want automatically means the models are ok with it
Guest
I'll guess "V" for new model . She has resurfaced on another site and is oh so sexy
Guest
I want in on the surprise but I've been waiting for my second sale confirm email to come in. Hurry and send me the download links. Anything Alice is alway a must.
Guest
Damn Bety is sexy!!! Can't wait to follow her progression over the next couple of years. And yeah, guys are going to love the surprise model. Many do already 😉
Guest
So wrong to not let us know! 😉 Please let it be a Kleofia or Bella.. maybe Libby, I have no clue who this is! It's killing me!
Guest
I would sooooo lose it if Amy ever showed up here! On an unrelated note…I've never seen an American model here. (Yes, I know that won't happen.)
Guest
I got the set but I don't recognize the surprise

Also, admin, how come Alice's videos tend to run around 3 minutes when every other model's video I've seen is more in the 8-9 range?
Guest
Holy disappointment batman. Just got my order and I don't even know who that is. Oh well, to each their own.
Boss
Please don't buy a bundle if you are just interested in seeing who a model is. She is a bonus to the other 3 models included.
But yes, we agree that she is different than most girls you see here, that's why we're separating her with her website.
Guest
I bought the bundle because of Alice. Love to see her letting her hair grow longer. I like Rebecca as well. Bety? Meh.
Guest
Well. I guess it isn't Rikki since no one is ever disappointed in her.

Unfortunately money is still tight so can't see first hand yet. But crossing my fingers for Bella or Marina.
Guest
Alice,yes! Rebecca, yes! New model,OMFG YES!!!!
Guest
Actually I have to many sets of Becca and that is not negative except it is impossible to choose what is best set from Becca she just always amazing 😛
Bety I think it is time to move to next level together with Phoebe (Hint It should be clear I love topless at the end 😉
Alice time to move to next level or do it different.
And 5 april 2020 seems interesting indeed.
Guest
Mikael what happens April 5th
Guest
well at least the preview told us 5april this will open.
Guest
Judging by how interested Mikael finds April 5th, I think we can assume the mystery model was a man.
Guest
Oh, boy, Boss, I have some things to say about this bundle! First, you put two of my long time favorites in it (Rebecca looking absolutely amazing as always and Alice with glasses!!!!!!!!) Then, you put in a Bety set(I really don't even know what to say about her since her looks are almost in a class all their own) with a sheer bodysuit! Then, I go to buy it and see it's only $20 and not the $25 I was expecting to spend on it! Fantastic value for this bundle all around. Three of the best models around in great sets plus the preview of the "new" model. I haven't seen too many of her past sets, but I'm more than happy to get any upcoming ones once she launches
Guest
My only disappointment is that the trailer was too short!!! Excellent and quite a surprise. I can hardly wait! And the first letter would definitely make it too easy.
Guest
I just found out the new model through Instagram. I was hoping it would be her, but didn't think it was possible. I am so psyched. She is the best.
Guest
Who did Instagram say it was? I only have Youtube.
Guest
Hidden model must be Ximena !!
Guest
So who's the new model? Do we know yet?
Guest
Marvel charm and teenmarvel need a third site lol. so many ladies. the ones like Karina and Violet, vintagecharm?? lol
You may also like…