Silver Bundle #4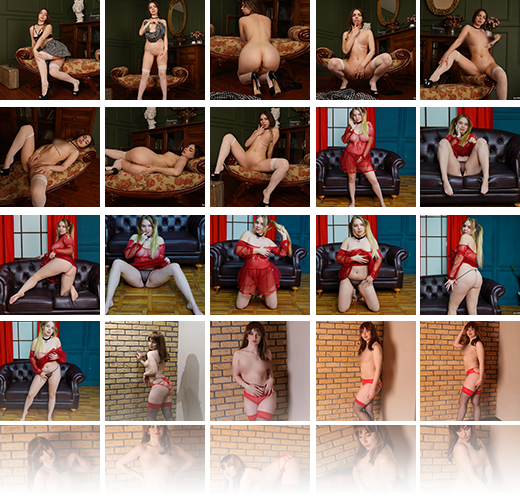 360 Pictures in ZIP Format + 3 VIDEOS
Product Description

3 PHOTO ALBUMS + 3 VIDEOS
Resolution: Various
Got something to discuss?
---
Guest
I was wrong in my guess, but very happy I was wrong because Becca is my favorite. and to get such good shots of Kristall is a bonus. Just wish they would shoot Sarah and Alice with clothes and stripping off instead of starting our topless. Getting kinda stale IMHO. Great surprise Mr Admin. Thanks for a great event. Going to have to break my CC bill up into a couple of payment this time.
Guest
Nice way to end the sale event! Rebecca always a favorite. I agree with the comment about Sarah, I would prefer the stripping to being topless. I'm a little upset the Marvelsfans credit were never applied to me, I bought a good number of sets for the event. Oh well.
Boss
Did you email us? I can fix it still if you have the order numbers.
Guest
I did. I emailed Marvelcharm two weeks agao and marvelfans support last week. I have ordered numbers
Boss
Guest
Thanks! Already spent it

Guest
I am in same boat as I did not think it we would have to go out of our way to get our credits. I figured you would already be on top of it.
Boss
All done. Sorry for that.
Guest
Guest
Wow!! Where did Kristall come from? I like her look. Hopefully more from her
Guest
Marvelfans would be your next stop.
Guest
Ohw wow yes..love helping Rebecca touching and playing herself
Guest
Sarah just gets better and better! I hope there is more on the way.
You may also like…