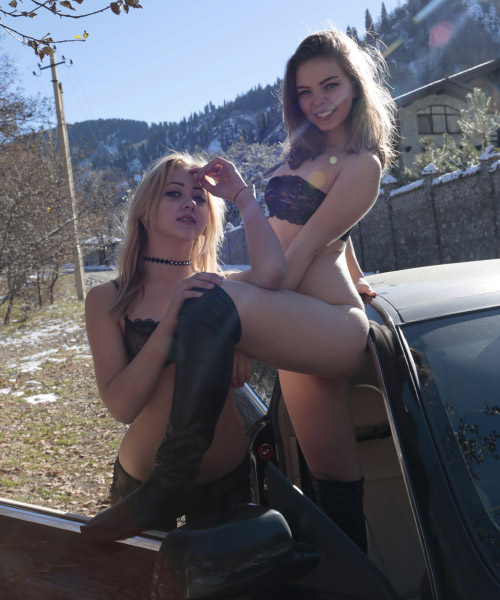 Rebecca & Violet – Winter Trip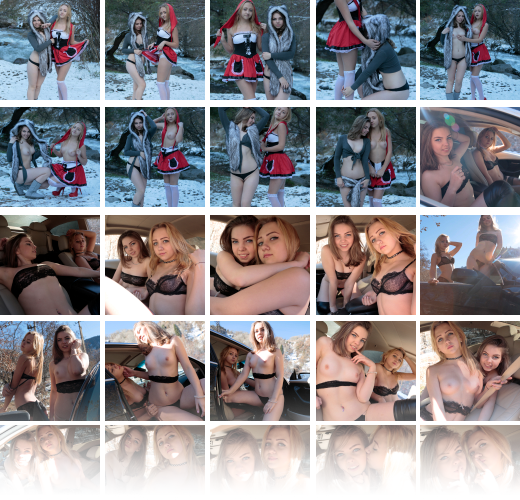 206 Pictures in ZIP Format
Product Description
Downloadable photo album in zip format
Resolution: 2560 x 3840
Got something to discuss?
---
Guest
Theses two work well together. Rebecca and Violet are both breath taking and I like the theme in the first set.
Guest
Speechless. Just speechless o.O
Guest
Wow, these girls are brave. Wearing next to nothing in the snow.
Congratulations at the team for this 200+ set, making it one of the best deals on the site. I am aware that every single image needs work, so it must have taken a lot of time and effort.
Guest
Marvel Charm amazes yet again! What a phenomenal update!
Both Rebecca and Violet are incredibly beautiful in both sets, very natural looks, very well done sets!
Guest
I agree with Chris they are wonderful together. It must have been cold that photo sessions. I hope they got a warm drink near a fire afterwards 😛
A love to both girls.
Guest
Guest
Wow…wow…wow…I love them…love to be ons a trip with these two beautiful sexy hotties with perfect bodies…wow ❤
Guest
Two very nice photosets!
I like the first part for the outdoor setting and the Red Riding Hood and Big Bad Wolf theme. I'd love to see more costumes in the photoshoots.
The second half is great for the closeness of the photography and the lacy black outfits.
Both parts win for the two beautiful models!
Guest
I'd give money to be in that car with Rebecca in that outfit!!!
Guest
Okay it's just getting silly now. Rebecca can't keep getting better and better with every photo set. She just finds a way to improve on perfection time after time. Not that Violet isn't utterly fantastic too – she is – but she's a bit newer, so improvement is to be expected as she gets more comfortable with everything. Thanks for the large set size, too – that many photos and two girls is amazing value, even though I'd pay through the nose for anything with Rebecca's name on it.
Boss
Thanks! I don't know how she does it. But she enjoys every second of doing this for everyone!
Guest
when i try to purchase your sets i always get the same message
An error occurred, please try again or try an alternate form of payment.
i have no problem at oher sites only Yours
What's up with that
Boss
It's probably your country being blacklisted. If this is the case, contact us using the contact form for a possible solution.
Guest
Thank you for your promp replay and i'm happy to say that i'm a new customer
and Thank you for the beautifull models too
Guest
I have looked at this set over and over again and I must say they this is amazing set(s) if anyone has not yet bought this set do it. And I agree with Ian: Rebecca is just amazing. But also Violet is amazing since she still is a new model at Marvel.
You may also like…