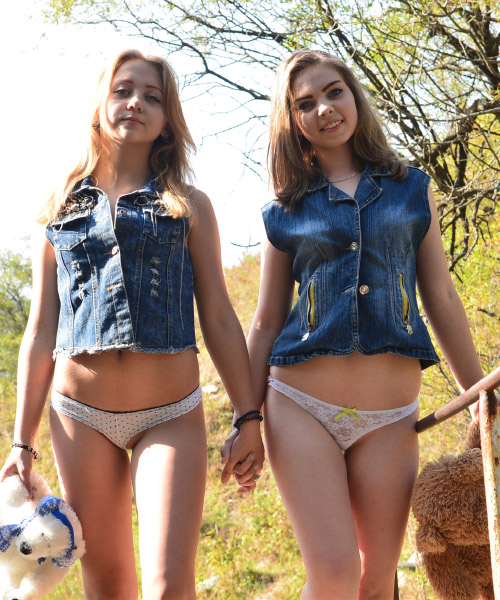 Rebecca & Violet – Best Friends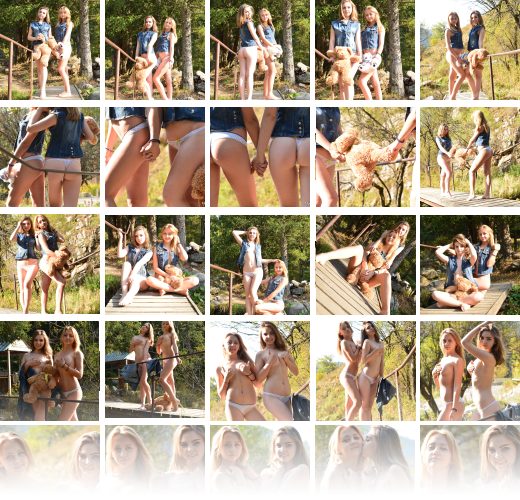 122 Pictures in ZIP Format
Product Description
Downloadable photo album in zip format
Resolution: 2000 x 3000
Got something to discuss?
---
Guest
Absolutely amazing bodies on these two gorgeous beauties!
Guest
Oh my! Finally!
Rebecca and Violet are amazing together. Stunning on their own and together even more so.
A sunny outdoor set makes it feel like it's still summer but with Violet and Rebecca together like this makes it feel like Christmas is a couple months too early this year.
Guest
Wow Violet is very special model. And Rebecca is my favority model from marvelcharm. Thanks for very special gallery. More violet please.
Guest
You guys are releasing great sets faster than I can buy them.
Guest
Rebecca and Violet look fantastic together. Rebecca is always a must/instant buy for me. Violet is also great in this set, a little more relaxed than in her first solo set I think. Lets hope there are more to come from her, solo and with Rebecca. Any plans for a video of them together?
Guest
Finally, hope to see more of beautiful Violet and Rebecca both my favourites.
Guest
wow….

Guest
So much anticipation and excitement for this update! I can't wait to see these two together!!
Guest
Beautiful set, please more duo sets of these wonderful ladies!
Guest
INSTANT buy!!!!! One of the best sets I've seen. You all should do a 4 way 4 play with Violet,Rebecca,Jess AND Ariana…. I vote for a MEGA bundle of 2 sets of each girl and 2 sets of them together. THAT'S 10 sets for $100.00.
Boss
Thanks everyone! Yes, we do have more duo and triple sets coming. You have to buy this first though!
Start saving your money and continue to leave your comments for our beautiful models!
Guest
My wallet is always at the ready, which is good because I'm going to have to buy a new keyboard soon: My F5 key has almost worn out!
Fantastic update. Great to see a bit more of a different side of Rebecca than we have in the past ("I hate to see you go…"). I'm really impressed that in such a short amount of time Rebecca has grown in confidence so much that it looks like she's the one taking charge in the shoots now. Truly an amazing young woman!
Violet is terrific too. Can't wait to see more of her, especially since she's only going to get better the more time she spends in front of the camera (and she's already pretty great).
Boss
Yup, if you flip between her newer sets and the first ones she did, you will see she runs the show now.
Guest
These two look stunning together.
Guest
As usual a great photo set. Not sure why Rebecca keeps giving the finger though..
Boss
It's a playful thing. And a lot of people love when she does that.
Guest
Great, love the finger pics. Marvel Aministrator please make more models do that please please
Guest
Please don't it's childish
Guest
Just bought this and another set! Cant wait! Today will be a great day!
You may also like…