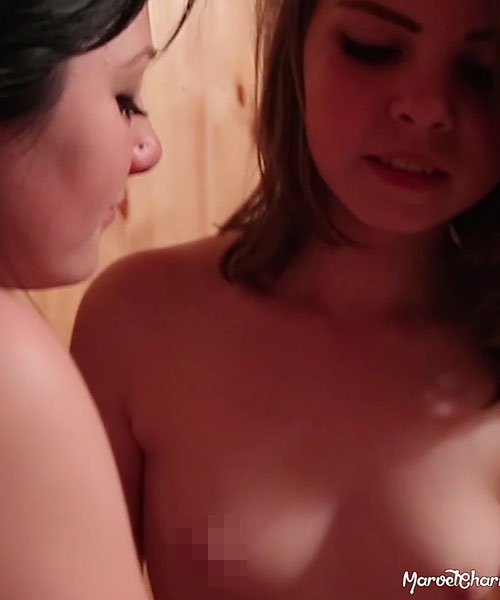 Rebecca & Valensia – Sauna Video
THIS IS A VIDEO ONLY! Preview below.
Product Description

Downloadable Video in zip format.
Video Resolution: 1920 x 1080
Length: 3:30
Got something to discuss?
---
Guest
My queen and my goddess together! What an amazing day!
Guest
I've never hit buy so fast in my life!
Guest
Guest
Before I watched it I thought, regular price and just a video of 3:30…ok…well it is Valensia and Rebecca after all.
But then I watched it…. you could charge double and then some and this would still be worth it every bit.
This video is amazing! it's just epic!
MC Video (specifically featuring the "classic" MC models), definitely quality over quantity, there might not be all that much, but what is there is oh so good ❤️
And besides, there's always the repeat button
Guest
thought the same exact thing! but 10000000% worth it!!!
Guest
Im sorry MC but this is not right. Where is the value of this set? 11 bucks for a 3 min video?!? Insane prices.
If you want my support give us something more then that, and actually compare to tm is pretty good
Boss
What did you want? A photo set to go along with it?
The Val and Linsey video is probably the best selling thing in the past few months and is only 4 minutes. Value is also very subjective. I wish it was longer, but that is how the video was given to us. I wish it had a photo set, but there was none.
We sell it for less, it takes twice the amount of time to recuperate costs and a general rule is we don't sell new sets cheaper. So in this position, we go with the default pricing.
Yes, TM gives you more for your money. This has been the case since MC launched.
I am trying to be very transparent with you. We can't answer and please everyone, but we try. If you don't like it, I'm sorry.
Guest
Why are the video's so short? Or have I just been spoiled by Teen Marvel?
Boss
TM is a different website, with different photographers, models, and payment structure. And as many will say: quantity is not necessarily better than quality.
We unfortunately did not have a photo set to go with this. =/
Guest
different payment structure? how so lmao
Boss
Modeling deals, contracts, etc. I'm talking more back end stuff, not things that you see. All of that reflects pricing and content.
Though I guess structure extends beyond just money, don't expect MC to be TM and vice-versa.
Guest
Hate to be that guy, but is there plenty of kitty in this, considering it's Val and with Rebecca's last set? Just wondering
Guest
IMO it's much more sensual than it is anything "more", both in terms of interaction and "what you see". But both these girls are at the top of their game, so that's more than enough to make me completely happy with my purchase.
Guest
please give Valencia and Rebecca a very large thankyou from me,always an instabuy with either one.
Guest
Guest
Great vid! Sadly too short, but very sensual and these two beauties together are a must buy.
Guest
It begs the honest question: why isn't there more Val and Becca together content released? Old, new, whatever, all of the above.
Just de.li.cious.
Guest
Two of my favorites together. Who could ask for more! Thanks Val, Rebecca and MC!! Can't wait for the download link.
Guest
Time to get the "Valentine Spotlight" (2017) band back together… only don't wait until Valentine's Day.
Guest
It took a bit long before I posted my reaction. I had to recover first!!!
Guest
how much kissing is in this video? is it just that moment in the preview?
Guest
It seems too short. I think that this time I will not buy. I'm really sorry because I like the two girls. So far the real value of MC has been excellent photography far superior to TM, and a set of 120 photos offers much more than a 3-minute video. It's okay for you to try to make videos, but for my taste, less than 8 minutes never replaces a set of more than 100 photos. It is my humble opinion, do not take it as an offense. About contracts, structure, etc etc … really those things do not matter much. We are only the customers.
Boss
This comment I understand completely. It's okay.

Guest
Guest
Love this one, short or not. I see it (and Val/Linsey's vid) as "proof of concept" that Queen Valensia is willing to take us to another level here at MC, and I will be waiting patiently for the next "reveal".
PS Detractors – Want an orgy? See TM's Level 9, dropping tomorrow.
Guest
omg rebecca yeees!
i love her <3