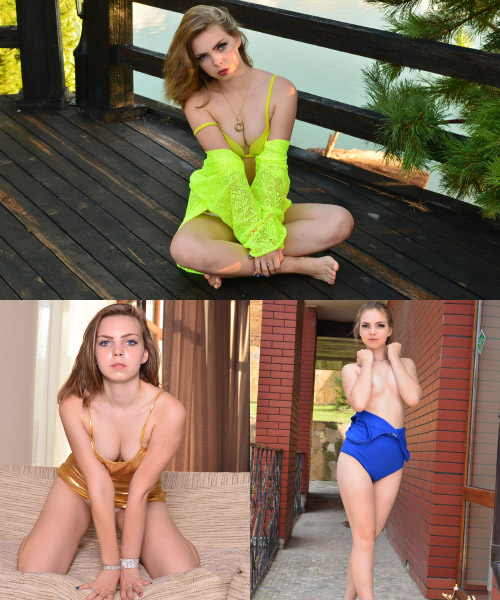 Rebecca – Summer Bundle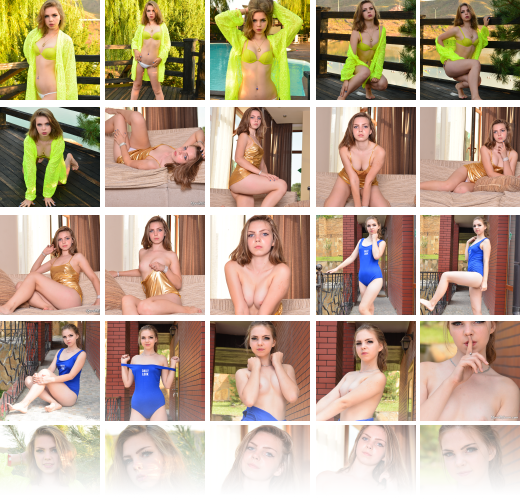 329 Pictures in ZIP Format & 1 Small Video
Product Description
Downloadable photo album in zip format
Resolution: 2000 x 3000
Got something to discuss?
---
Boss
Hey guys,
Hope you like the bundle. The video is intentionally kept very brief. It's just so you can hear Rebecca's voice. It was about 5-10 seconds longer, but her English isn't very good and it was too difficult for someone to understand, so it was left out. Next time, maybe speaking in her native language is better and we'll put in translation text + make it longer, we'll see.
Thanks!
Guest
No worries at least she's trying to speak some English. Most English speakers can only speak the one language. I look forward to buying the bundle.
Guest
Amazing bundle, Rebecca looks as beautiful as ever in all 3 sets :-),
I liked the small video as well.
In case of a next video English (even if it's not so good) or her native language with translation text, either would be fine by me.
Thank you Rebecca, Thank you Marvel Charm
Guest
Actually that was the best part, her english with that accent:) Just loving it:** For me, she can talk for ages
Guest
is the Card payment fixed? everytime i try to purchase something it does not work, also please make more videos of Rebecca
Guest
Loved the set and it was really nice to hear her voice. I really hope that you can arrange something similar for the stunning Valensia.
Guest
Geat bundle. Beautiful Rebecca as usual. But we need more videos of these girls, this one and Stella's just leave us wanting for more. 😛
Guest
Absolutely fantastic thanks very much Marvel. Rebecca lovely always!!
Guest
Rebecca is a true beauty. Another delightful bundle from her, her sets are aways magnificent. The video was a nice idea, but would probable be better in her own language next time like you said.
Guest
OMG, VERY HOT REBECCA I LOVE REBECCA
Guest
God she's fantastic. Please more – maybe just make a MarvelousRebecca.com and have a new update every day; you'd have at least one happy customer!
Thank you so much for the video too, I love seeing the models acknowledge their fans no matter what language they're speaking or how well they speak it. It would be awesome if it became a more frequent thing, both with Rebecca and with the other girls.
Guest
Another beautiful bundle! Many thanks, Marvel! Rebecca is an absolute knockout and never disappoints!
Admin Edit: Nope.
Thank you again!!!
Guest
Rebecca looking beautiful as always, if only I could purchase, never been able to get my mastercard too work with this or the other site, such a shame.
Boss
Use our contact form to send a message and I'll see what's going on.
Guest
this bundle and this past summer have something in common. both are very very hot. truly beautiful and cute and sexy and seems so kind too. <3
Guest
It really is worthy of congratulations all the work done by Marvelcharm, are incredible these sets of the most beautiful and desired women on the planet. I love Rebecca and Velensia, are my favorites. I want to know what will happen with Candy and Marisol, they will continue with you?
Guest
Guest
Just amazing!!! Rebecca is my all time favorite model, as long as she keeps modeling, I'll keep buying and supporting. Is there any chance we may see a Rebecca and Nika collaboration? That eould blow my mind.
You may also like…