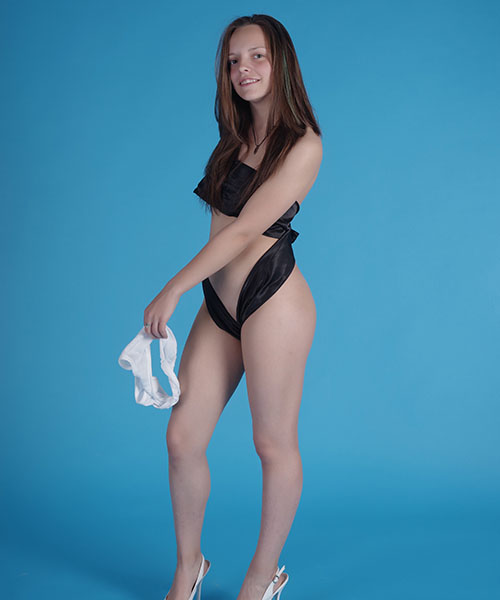 Nika – Undress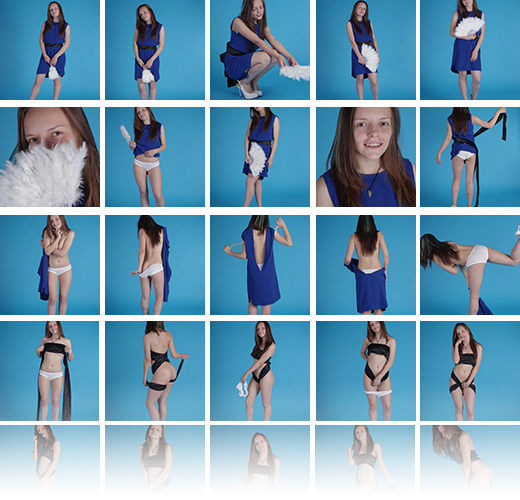 150 Pictures in ZIP Format
Product Description
Downloadable photo album in zip format
Resolution: 4912 x 7360
Got something to discuss?
---
Guest
Hi lovely ❤❤❤ Nika ❤❤❤ happy to see you as always.
Guest
I don't normally buy photo only sets, but Nika is quite the exception. She always makes a great set of pictures. A terrific model with an exceptionally cute face. Love all her poses and facial expressions. And so much better when her panties come off as she has such a beautiful backside.
Guest
I am guessing a warehoused set like the last Rikki
Guest
Oh that's too bad. I was hoping for new shoots and I know admin tried to make it happen.
Still pretty set by one of Marvel's best models.
Guest
So she's not doing anything brand new?
Guest
It's one of Nika's 'improvised clothing' sets. So its probably from the vault.
Just so we are clear: The models (Gabby, Nika, Lena, Nicolette) are still in business but they are on hiatus? Do i need to start hoarding their classic MC sets, too?
Boss
If it's a NEW Nika set, we will let everyone know. This is a little old, but not too far off from what we currently release for some models like Valensia, etc.
Guest
who the h,… cares if it is old… I want everything with Nika

(and other models by the photographer). Especially in this times were I guess it will get harder doing photo sessions if that ugly virus doesn't stop ASAP. Take care to everyone!
Guest
Can we please have more lena?
Guest
Long time no see, and a happy wellcome back
Guest
Nika is amazing! I get every one of her sets. Wish we could get a video sometime though.
Guest
I am at home due to the coronavirus quarantine, like many others around the world, so I guess I will rant a bit.
I've followed Nika for many years. I bought some sets back in her Silver agency years. In internet years, that's pleistocene. Nika is a little bit like AC/DC. She always delivers a great show. But she always delivers the same show. She has a great fanbase, who will buy her tickets. The same stands for AC/DC. But she will hardly attract any more new fans*. Like AC/DC**. Most bands and most models prefer an "evolutionary" career, a change in style over the years. From a mathematical aproach (Nash) this is more likely to provide the highest profit. Fans will be fans and are extremely likely to keep buying tickets or sets, and the new style may attract new customers.
*My guess
**AC/CD attracts new fans within people who have never listened to AC/DC, but people who have listened to AC/DC and haven't become fans, are very unlikely to become fans in the future.
PS. Stay safe everybody!
PS2. I have had to close my business due to the coronavirus, so I have no income at the moment, so I will not buy any sets anytime soon. I hope you understand. As soon I can, I will buy a few sets I am interested in.
Boss
No problem. We appreciate any support even if it's just comments during this time.

Guest
Senbei:
Sorry about your situation. I'm ordered home myself. Expecting the other shoe to drop regarding my job.. This is the spot where I usually request new Lena and Gabby but everyone needs to be safe and maintain social distancing during at this time of stress and uncertainty. Hope people are as safe as possible in in Russia and Ukraine.
Thanks for another great Nika set, Boss.
Boss
Yes. We have also spoken with our models and photographers, they are all doing fine.

Guest
While I'm not the BIGGEST Nika fan on the planet, I do occasionally buy her sets. This was one I bought and I have to say, she always seems to put on an exceptionally cute performance in front of the camera. She just seems like she's having fun, which makes the set even more enjoyable
Guest
I love me some Nika. Here's to the beautiful Nika's next set be a sequel to Undress which would of course be "Undressed." In this sequel the black fabric is no where to be seen and Nika's arms are at her sides.
What do you think, Boss?
Guest
That would make so many peoples dreams come true!
You may also like…