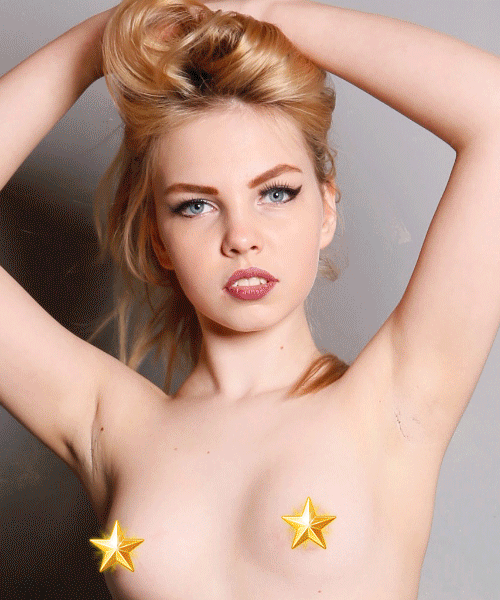 Miracle Bundle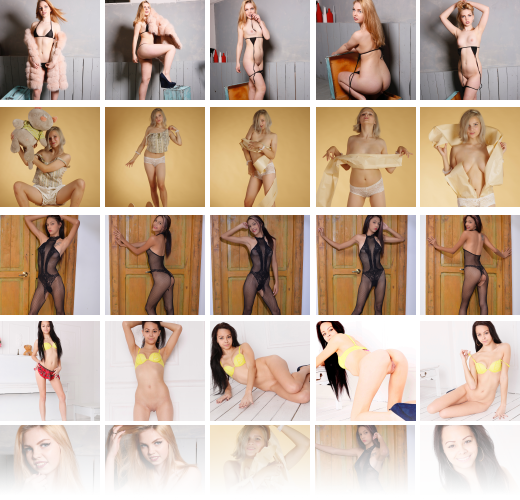 480 Pictures in ZIP Format
Product Description
Downloadable photo album in zip format
Resolution: 2560 x 3840
Got something to discuss?
---
Boss
Did you like our surprise?
Thank you all for the support, we appreciate every purchase which allows dreams to come true. Our girls appreciate it.
Guest
Please give us a hint. Is the surprise a model of marvelcharm or teenmarvel. Is it one of the more famous models?
Guest
Well, won't this be HOT!!!! Oh yeah the others are great also!!!! Thank You mystery girl.
Guest
WOW What a bundle, especially nice to see Nancy-Angel!
Hope the maintenance will be done soon, can't wait to buy it! and I'm very curious to the surprise….
Boss
Everything is okay now.

Guest
You amazed me yet again! Wonderful bundle and the surprise is epic!
Guest
Nice to see yet another silver soon coming back 😉
Guest
Lena in a "starred" set. Marvel delivers again…as does Lena. Top model. You go girl!
Guest
Miss Mystery is welcome surprise…Miracle Bundle indeed! Please don't let us wait too long for her debut. For Lena: Happy..goofy…love the bloomers…For Gema: Sexy and slinky as ever…For Nancy: Sweet, petite, and ready to…Finally Queen Rebecca: Destination? I can think of one or two…
Guest
Tease us with a bundle (and a surprise) and tell us we can't have it… 😛
Rebecca… NICE!
Lena… CUTE!
Gema… FINE!
Nancy-Angel… DAMN!
Mystery Girl… YEAH!
Thanks to all of the lovely ladies. …And thank you MC, it was well worth the wait

Guest
Rebecca always nice, white balance off in the beginning of the set though
Lena just getting better and better
Surprise is fantastic. Can't wait and hope there are many more to come from her.
Guest
A tease will be a welcoming gesture to convince me dive in
Guest
Thnx for the bundle…its a hot one…but Rebecca is for me the sexiest and hottest with her perfect body ❤
Guest
Love the surprise she is going to be amazing. Rebecca is her usual flawless self and Nancy has left me stupefied.
Guest
I don't know the surprise but I'm interested only if this silver model will be Marissa!
Guest
Guest
Delicious miracle bundle. All the girls rock. Rebecca gets better and better. Lena super sexy (duh). She rocks that bow. I can't wait for her and Nicolette for a dual set (well hopefully).
Guest
All girls are perfects, but I think I am in love with Lena. What a pretty nice face and body !. I want more of her !
Guest
"Mystery girl" is great. But even better it gives me hope that some of her friends we have seen her with might join her.
Guest
Wow, there are two models who I've been dreaming would join one of the Marvel sites. The mystery girl is one of them. I can't wait.
Guest
I purchased it but no link given. Order: 25081. Please could you check it? Thank you

Guest
Every time one of these sets comes out I find myself wondering what it would cost to relocate to CZ, it would clearly be worth it.
Boss
Almost all the girls in the bundle reside in different countries, and none are in CZ.
Though that is a great place as well.

Guest
Sorry, thought I was at my usual hangout on TM, my bad.
Guest
I did not expect to see "her" again. I am very happy.
Guest
Now everybody knows who the surprise is but me. Could anyone please tease me? Just a clue.
Guest
how about the first initial of her name.
Guest
Yeah, it would be nice to know.
Guest
Extraordinary
Voluptuous
Absolulty fabulous
Guest
Boss
Guest
Guest
Wow Krys. Thanks. Not who hoped for but a welcome treat.
Guest
Yes I would have preferred Mika Amy or Alice but It is already interesting
Guest
I've been trying to buy some sets for a long time, but I always get the error. I tried more than three credit cards the same result. I guess I will never see it.
Guest
Yeah, Alice would be great.
Guest
Does there happen to be a timeline for this new model? Will it be this week or a month from now?
Guest
Yeah, that's a big curiosity. It would be great to see him on a stand-alone set.
You may also like…