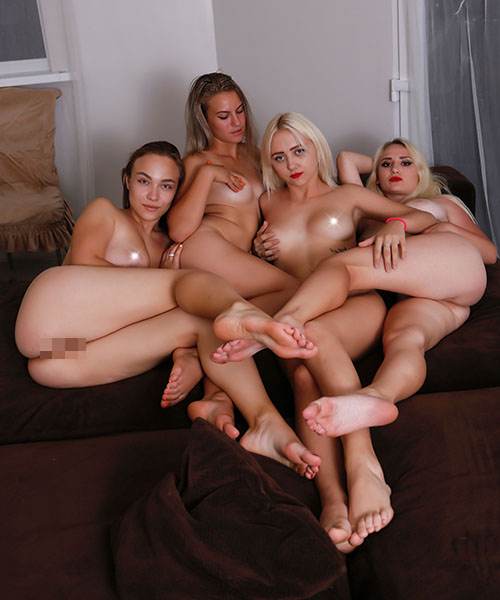 Lots of Girls – Sleepover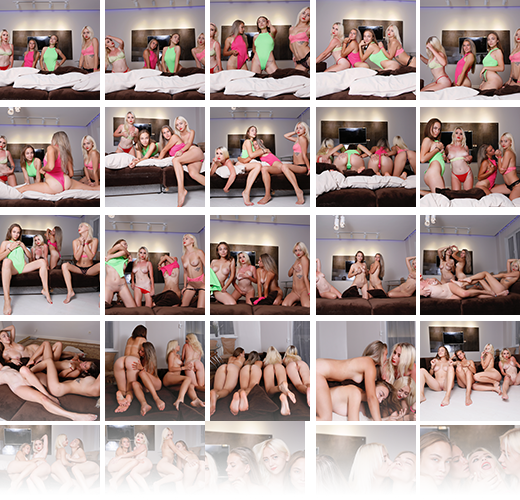 122 Pictures in ZIP Format
Product Description
Downloadable photo album in zip format
Resolution: 3840 x 5760
Got something to discuss?
---
Boss
I am very tired.
Maybe the girls will let me sleep over.
Guest
Mmmmm I would not sleep with those 4 in my bed…. 😛 😛 😛 😛 😛
Guest
You mean you'd actually be able to get some sleep with those 4 beauties there? Lol
Guest
Ok, but over which one would you like to sleep?
Guest
Might not get much sleep there!
Guest
Guest
Very Nice!!!!!! So glad Katrin is in this one!!!!
Guest
I would love to join and let them do whatever the want do with me
Guest
Any behind the scenes material? More info about Milana?
Guest
Lots and lots of Marissa this event, Marvel's next queen. Katrin's return was glorious. And everyone forgot about Milana, oh my!
Guest
4-on-1 — No sleep for you…but that's the whole point!
And a 3rd Katrin set! That's what I call a comeback!
Guest
I hate to single out just one girl, but Katrin is gorgeous in this set…dunno if it's the tan, hair, or just her natural beauty, but it all works.
Guest
Absolutely amazing! As Marvelcharm and its models evolve I only have one suggestion: we absolutely love to see the girls being intimate with each other so please, more tongue kissing, fondling, cunnilingus and toys!!
Guest
For me next set should be remake of Rebecca, Marissa, Stella – Triple Trouble.
Guest
WowWow! Violet keeps having the best sleepover parties and bringing hot new friends almost each time! Please keep it up!
Can I volunteer to be videographer? 😉
Guest
Violet was the reason I bought this. I was hoping to see Ariana and Karina,they weren't in this event

Guest
Incredible set to finish off the event! My only hesitation before buying was that I wouldn't have enough nut juice for all four angels to share, but after a day "alone" with them there was definitely an ample supply for all to swallow 😉 Also 3/4 with painted toes, and Katrin looks amazing with orange polish

One thing that would be interesting in future set releases is to tell us a little about each model's personal life without compromising their privacy. For example, I see Katrin and Marissa are very eager to make love to each other- admin may I ask are they in a relationship? Also is Katrin also "solely girl-girl" as you hinted about Marissa previously?
Boss
Maybe one day the girls will do some speaking on video, but probably not anything personal…
Guest
Ok. Teenmarvel Madison did do an interview where she answered personal questions several years ago and it was very successful though! Also her and Naomi did a brief Christmas video with some personal topics, and Lili as well…