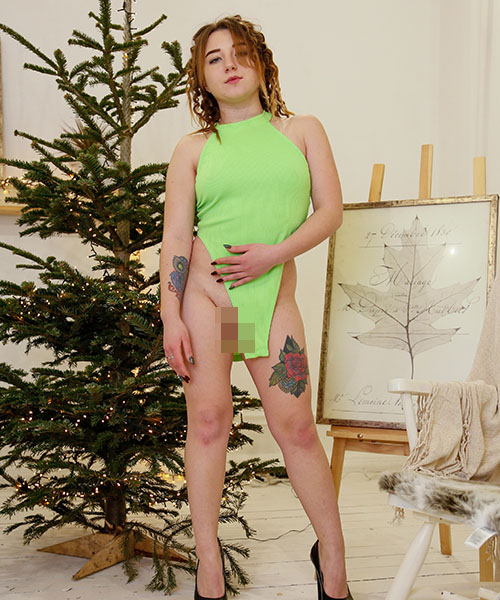 Product Description
Downloadable photo album in zip format
Resolution: 3840 x 5760
Got something to discuss?
---
Guest
Guest
thanks amazing update. Jess one of my favorites. Please marvel try to join her with Sarah. the two best butts on modeling. will be so amazing to have those two girls in a set
Guest
YES JESS!!!! Was waiting for her for a while now…she's soooo hot and keeps getting bolder!!!! MORE JESS PLEASE! Hopefully she gets even bolder! <3 <3 <3
Guest
Love me some Jess and the "inadvertent" mean green bottom "slip" is waaay sexy.
Any chance for Jess to do some dual model sets again?
Her old sets with Ariana were the bomb
Btw that dad looking Xmas tree definitely needs some water
Guest
Oh yeah and her dreads are waaaay sexy
Guest
Like the hair and the colours, too. Closest Jess ever got to a Poison Ivy look alike. Tattoos accessorize perfect.
Guest
Let's see I remember I have seen this combos before here and at old silver site:
* Becca + Jess + Ariana
* Jess + Ariana
I think Val + Jess should try a photo session 😉 Or any of above combos again..
Guest
I'm a big Val fan and I'd love to see her with Jess.
You may also like…