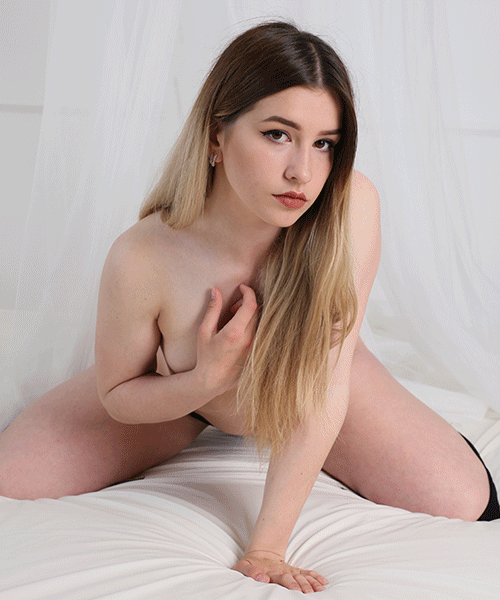 Alice & Sarah – Bundle #1 (Photo + Video)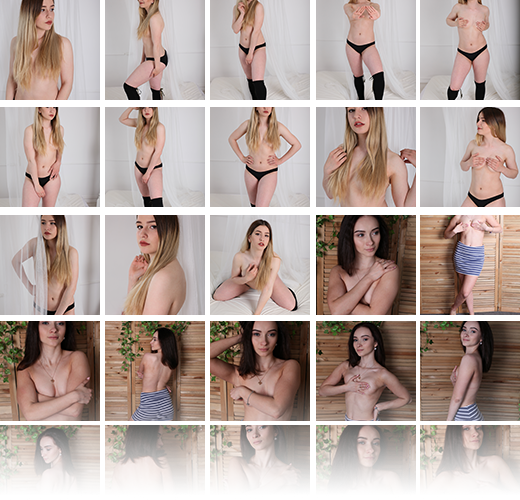 207 Pictures in ZIP Format + Videos
This bundle features:
Alice – Undressed (Photo + Video)
Sarah – Marvelous (Photo + Video)
Product Description

Downloadable photo album in zip format + Video
Resolution: 3744 x 5616
Got something to discuss?
---
Boss
Hard work pays off. We hope you enjoy the girls being extra brave for you!

Boss
Guest
Funny how that teaser video sums up what all of us are thinking. Also, waiting for one "gotta have it" set before buying previous sets is going to take its toll on my wallet. Lol.
Guest
Wow… this glorious bundle of awesome comes out just a couple days before my birthday. Hey, Marvel Boss, I think I know what the perfect gift for me would be 😉 😀
Guest
I am still too shell shocked to click it but i am feeling better already!
Hey MC, the only thing better than THIS bundle, would a second Alice & Sarah bundle. Maybe we could ask someone… oh too late! So one can have second Christmas and Birthday at the same time. Don't tell HER i saw yours first!
Guest
oh my lord… wow, thanks ladies for being so brave! i'm just speechless. You two are just so gorgeous and perfect, love you both, keep up the amazing work! OXOX
Guest
Two beauties looking extra beautiful. Keep up the great work! I look forward to seeing where the future takes us

Guest
Thank you! Keep the bravery coming! Not alot of sites are still on the web… Not producing the best quality content anymore. Right now, marvelcharm and teenmarvel are the only sites who carrying the teen glamour modeling business. Other sites are being shutdown due to piracy or content being not daring enough to be consistent with the customers satisfaction.
Boss
Thank you for the kind words. That was our goal from the start: Be the best modeling site ever with all your favorite models.
MC and TM should be like coming to modeling version of Disneyland. 😛
Guest
Sorry I had too vote up this comment a bit 😉 Since I agree 100% All Marvel girls are EPIC. I respect this girls so much.
Guest
Can only say YEEEEEEEEEEEEEEEEEEEES
Guest
Please administrator, please have sarah show off her glorious big butt! No sets or videos show of her nice rear! It is such a shame that you hide it
Guest
Last time i was so excited to see some boobies was when puperty kicked in xD
Thanks Sarah and Alice for this sexy as hell update!
Guest
I'm speechless, you 2 are amazing for being so incredible, brave and of course beautiful. We're all proud and hope one day soon you bare the beautiful worlds held in those hands. I'm ready for the 50$ free the Tata movement set. Lovely set ladies. So proud!
Boss
Buy enough of these and your wish will come true.
Guest
Do you receive a link once you purchase? How do you get access once purchased?
Guest
New customers get an email with the links after purchase (so use the right email address). Regular customers get the links immediately after purchase on the order page.
Guest
I have been buying sets for a long time now and still don't get the links on the purchase page. What do I need to do so I can be considered a "regular" customer?
Guest
Email is correct, received the confirmation, yet 24 hrs later and still no link
Boss
We don't instantly send them. If you don't get the links, you need to contact us. Due to our popularity, we must verify all transactions and refund all orders that don't pass security.
If your info is not accurate at checkout, it will be refunded.
Guest
This is exactly why I support you and TM. Both sites have incredibly beautiful models and the sets are well done and the hotness is so amazing. I couldn't click the buy button fast enough. Thanx MC,keep up the great work!
Guest
Never got out my credit card so quickly. Any more of these sets and there will be no credit left. But in spite of that, please, continue with these incrdibly beautiful ladies.
Guest
Yesterday I saw some preview pictures of those sets at taozips and assumed to see them on another side. So it is great to see them at MC first.
It is fantastic to see both girls this way. Good sets and videos.

Guest
Guest
In the famous words of the immortal George Takei… "Oh My!!!"
Guest
Good Lord, what else is there to even say. Sarah looks absolutely fantastic, but Alice…my god; shes like a fine wine, just continues to get better!
Guest
Couldn't agree more. Alice is truly beautiful and photo number 102 is sublime – it captures her beauty perfectly.
Guest
Great Googly Moogly! What a treat…or rather, two treats in one bundle. Thank you wonderful ladies, and MC!
Guest
YES!! YES!! YES!! here is hoping they both get Super Saiyan brave, and set those sweater puppies free! now, take my freakin' money!!
Guest
Great job by Alice, Sarah, and their photographer. Sarah moving into my second favorite Marvel Model spot.
My favorite post on this comment section so far is Marvel Admin's: "Buy enough of these and your wish will come true." (In answer to Sarah and Alice doing topless non handbra sets in the future.) All I can say is gentlemen, get out your credit cards and "Buy.Buy. Buy."
BTW, Alice and Sarah's photographer, has been perfecting her craft and is now my second favorite photographer. She obviously has an excellent rapport with her models and her artistic sensibility is impeccable.
Based in pictures of her on her website she's an absolute beauty herself. If she ever decides on going on the other side of the camera, I'd buy her sets in a New York minute too.
Awesome job by all and another coup by Marvel.
Guest
Nice couple of sets. I look forward to a little less hand bra action in the future. 😉
Boss
Thanks guys for the overwhelming support. Please remember to keep buying, it will make a difference!
Remember that the marvel team makes dreams come true. Always!
Guest
I have a dream that Nika's and Lena's sets will come with video's…
Guest
Hey Joe:
Anyway you can telepathically send your "dream" of Lena and Nika on video to me????
Gracias
Guest
Am I the only one missing the image of alice from the teaser?
Boss
Picture 97. Or Picture 102. Or Picture 71.
You may also like…